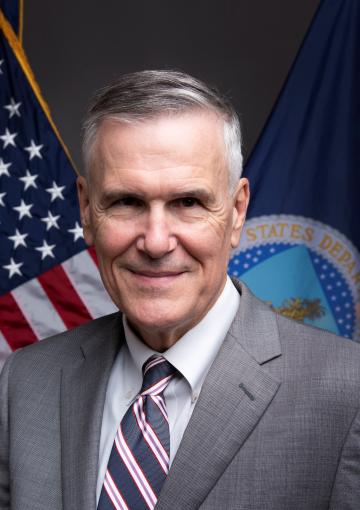 Roger Glendenning
Acting Under Secretary
Roger Glendenning currently serves as the Acting Under Secretary for Rural Development. Prior to this, he served as the Chief Operating Officer (COO) for Rural Development, responsible for all administrative support functions for over 4,650 employees in nearly 500 offices across the country. In the COO position, Mr. Glendenning provided enterprise-wide leadership overseeing activities including space management, budget and finance, procurement, loan servicing, and information technology.  

Mr. Glendenning has served in several leadership roles at Rural Development in Washington DC, including Deputy Administrator for Single Family Housing, Budget Director, Chief Financial Officer, and Acting Deputy Under Secretary.  He began his career as an agricultural management specialist nearly 35 years ago in USDA's Farmers Home Administration (FmHA), working in several field office locations for nearly a decade.

Mr. Glendenning graduated from Penn State University with a bachelor's degree in Economics and received his master's degree in Agricultural Economics from the University of Delaware.