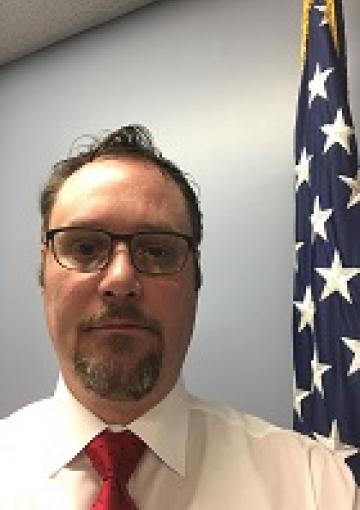 Acting State Director, Brandon R. Pfeilmeier
Acting State Director for New Jersey
Brandon Pfeilmeier joined USDA Rural Development as the Associate Enterprise Director for New Jersey in January 2020 and is also currently serving as the Acting State Director.  
Prior to his current role, Brandon was employed with U.S. Forest Service as the Center Director for Pine Knot Job Corps Center in Pine Knot, Kentucky, and detailed as the District Ranger for the U.S. Forest Service Oklahoma Ranger District.  In these roles he led union negotiations, coordinated important and complex unit segments of professional, scientific, technical, managerial, and administrative work as well as supervision of employee professional and non-professional occupations technical and administrative development.
Brandon earned his Bachelor of Science degree in Business Management in 2010 and retired from the military in 2011 with over 20 years of service. During this time, he held positions that encompassed a wide variety of duties which included protection of natural resource management, engineering, contracting, training instruction, program management, Human Resources, program analysis and customer service. 
He and his wife, Becki, have four beautiful children and their first granddaughter.  In addition to spending time with their family they enjoy cooking, camping, and riding their motorcycle whenever possible.