David L. Branscum
State Director of Arkansas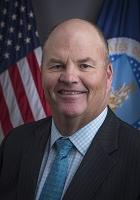 David L. Branscum was raised in a rural town in North Arkansas.  Upon graduation from the University of Arkansas with a degree in Agriculture/Economics, he returned to Marshall, Arkansas to take over the family farm and lumber business.
The past seven years, Branscum has served in the Arkansas House of Representatives as State Representative, serving on the Agriculture and Health committees, and the past three years served as Chairman of the Legislative Counsel.
In all, Branscum brings over 40 years of experience in matters that relate to rural Arkansas and to rural America, by working in the timber and livestock industries.
Branscum is married to his wife of 35 years, and they have five sons and four grandchildren.