George E. Krivda, Jr.
State Director for CT, MA, and RI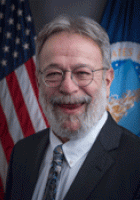 George E. Krivda, Jr. was born in Bridgeport, Conn., raised and educated in next-door Fairfield and received a bachelor of arts degree from the University of Connecticut in 1979.
Krivda worked at the Connecticut State Capitol in various assignments including Caucus Deputy Chief of Staff in the House of Representatives, Caucus Chief of Staff in the State Senate and Legislative Director in the Office of the Governor. Most recently, Kivda worked at the State Department of Agriculture for nearly ten years serving as a Project Manager, Public Information Officer, Legislative Program Manager and Chief of Staff.

George resides with his wife Marian and yellow lab Rosie in Middle Haddam, Conn. As State Director, Krivda will use his leadership experience to oversee Rural Development programs in a customer-focused manner to restore prosperity in rural Massachusetts, Connecticut and Rhode Island.