John G. Campbell
State Director for Mississippi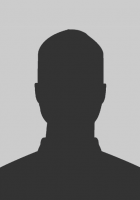 John G. Campbell serves as the State Director for USDA Rural Development in Mississippi. He started his position on July 6, 2020.
A native of Greenville, Mississippi, Campbell graduated from Mississippi State University in 2001 with a Bachelor of Science degree and earned a Master of Business Administration degree from Delta State University in 2004. In 2006, he joined the Mississippi Department of Agriculture and Commerce (MDAC). During his 12 years at MDAC, Campbell held several positions, including State Entomologist, Director of the Bureau of Plant Industry, and Deputy Commissioner of Agriculture and Commerce. 
In 2018, he moved to Washington, D.C., to join the staff of United States Senator Cindy Hyde-Smith, where he provided leadership on a wide range of policy areas, including economic development, energy, telecommunications and agriculture. Campbell leverages nearly 15 years of experience in agricultural and rural issues, along with countless industry and constituent relationships to increase economic prosperity and improve the quality of life in Mississippi. 
As state director, Campbell will use his leadership experience to oversee Rural Development programs in a customer-focused manner to continue to restore prosperity in rural Mississippi.