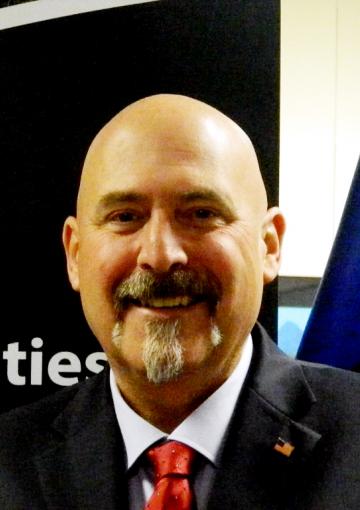 Kim Martini
Acting State Director for Nebraska
Kim assumed duties as the Acting State Director USDA Rural Development (RD) Nebraska on January 22, 2021. Prior to assuming these duties, he has served as the RD Nebraska Administrative Program Director and Associate Enterprise Director from May 2016 – Present, and the Multi-Family Housing Director from January 2019 – October 2019.
His Federal Service includes Incident Management Team Lead and Deputy Federal Coordinating Officer FEMA Region IX, Oakland CA 2010-2014; Mission Support Division Executive Officer FEMA Region IX, Oakland CA 2014-2016.
Kim is a US Army Veteran with a distinguished twenty-four-year career as an Artillery Officer. He holds a Master of Business Administration and a Bachelor of Science from the United States Military Academy (USMA).