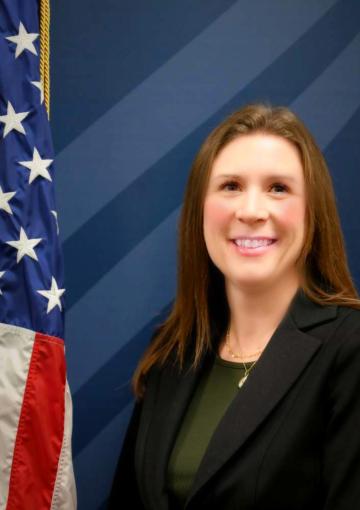 Molly K. Hammond
Acting State Director for Illinois
Molly Hammond is the Acting State Director of the U.S. Department of Agriculture (USDA) Rural Development in Illinois. Hammond will serve in an interim capacity until a permanent State Director is named.
Before being appointed to this role, Hammond served as the Illinois Associate Director for USDA Rural Development, overseeing agency operations and managing administrative functions for Rural Development in the state.
In a previous role at Rural Development, she worked with businesses and lending institutions throughout the state on financing new and expanding business ventures, coordinated the agency's renewable energy and energy efficiency efforts in Illinois and coordinated available programs with Illinois electric and telephone cooperatives. Prior to Rural Development, she worked in commercial and mortgage banking. She is past Chair of the Board for Illinois Rural Partners and a graduate of the University of Illinois with a Bachelor of Science in Finance.