Roy Holleman
State Director of Louisiana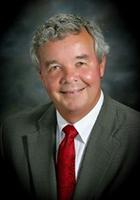 President Donald J. Trump recently appointed Roy Holleman as U.S. Department of Agriculture Rural Development State Director for Louisiana.  Holleman brings vast knowledge and a wide variety of skills from experience in public, non-profit, and private industries.
Holleman began his career in the banking industry and became a successful business owner. During his business career Roy was an avid volunteer in his community. This led to his first non-profit role as President and CEO of a local economic development organization that enabled him to help build prosperity in small rural communities throughout the state. 
Believing in giving back, he served on numerous boards and committees, covering local, state-wide and national groups.  These included the Louisiana Business Incubator Association (2 terms as President), Goodwill of Acadiana (Executive Committee and Chairman of the Board), Ports Association of Louisiana, Iberia Teen Court (served as Teen Court Judge),  Inland Rivers, Ports and Terminals (selected to brief a Joint House and Senate Staff meeting on the importance of the Inland River System), World Trade Center New Orleans (served on the Transportation and International Trade Committees), LeCentre' International, United Way (Drive Chairman), Louisiana Small Business Development Centers (Advisory Board), as well as others.
Holleman's education includes the American Institute of Banking with a concentration in Public Relations and Marketing, Economic Development Finance, Franchise Advisor both National and International, and Crime Scene Investigation/Documentation along with numerous economic development training courses.
Roy grew up on his grandfather's sugar cane farm in rural Iberia Parish before moving his family to the "City".  Roy and his wife of 34 years, Kim Duhe' Holleman, reside in New Iberia. Together, they have two sons, Benjamin and Andrew, and five grandchildren.