Image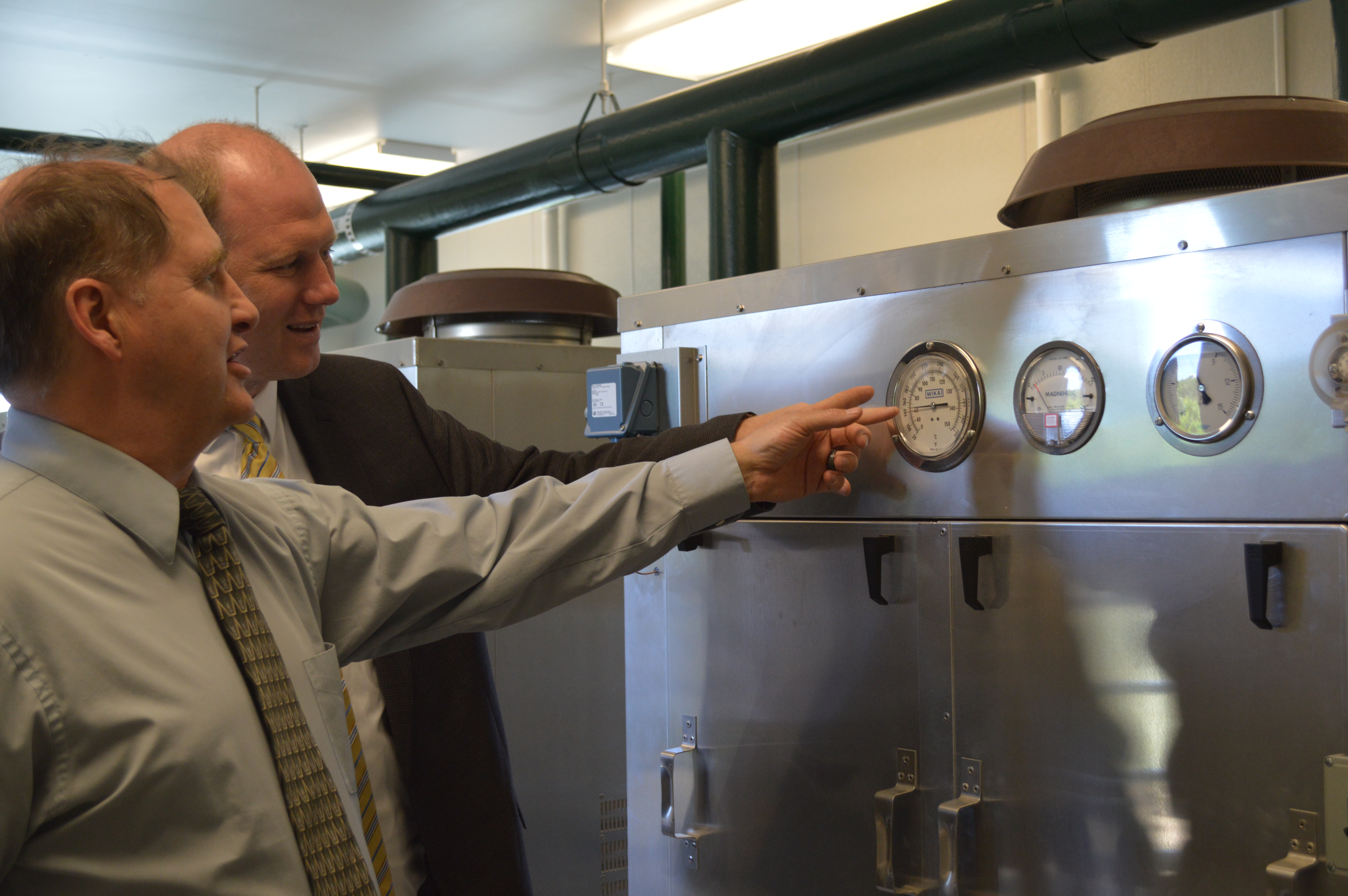 The towns of Canaan, Vt. and Stewartstown, NH marked the completion of their $4.1 million bi-state wastewater treatment facility during a ribbon cutting ceremony Thursday in Canaan.  The new system replaces a 40 year-old facility which was costly to operate and did not meet state and federal water quality standards. 

Canaan and Stewartstown received $2,412,000 in low-interest, long-term debt and $1,690,000 in grant funds from the United States Department of Agriculture (USDA) to help build the new facility.  The funding, originally approved in 2011, was used to replace the treatment facility, four pump stations and make upgrades to the aeration systems in the lagoons.

"Efficient and up-to-date water and wastewater infrastructure is critical to the economic vitality of rural communities and the environment across our region," said USDA RD Vermont and New Hampshire State Director Ted Brady. "Canaan and Stewartstown are ensuring that their utility infrastructure meets their ratepayers' needs while at the same time protecting the Connecticut River watershed."

Like other bi-state communities along the Connecticut River, Canaan and Stewartstown look past the state border to meet the needs of their citizens.  Though the new treatment plant is located in Canaan and serves about 385 Vermont users, it supports about 320 end users from Stewartstown. USDA Rural Development worked with both towns to finance the project. 

The new system was funded by USDA Rural Development's Water and Waste Disposal Loan and Grant Program.  A portion of the funding was made possible because Canaan sits in Vermont's Northeast Kingdom, one of only five designated Rural Economic Area Partnership Zones in the county. The designation, which acknowledges the unique rurality of a region, allows access to a reserved set of USDA resources.  U.S. Sen. Patrick Leahy reauthorized the program in the 2014 Farm Bill with the support of U.S. Sen. Bernie Sanders and U.S. Rep. Peter Welch.
USDA, through its RD mission area, administers and manages housing, business and community infrastructure programs through a national network of state and local offices. Rural Development has an active portfolio of more than $210 billion in loans and loan guarantees. These programs are designed to improve the economic stability of rural communities, businesses, residents, farmers and ranchers and improve the quality of life in rural areas. For more information on Rural Development visit the Vermont/New Hampshire Rural Development website (www.rd.usda.gov/vt) or contact USDA RD at (802) 828-6000.