Image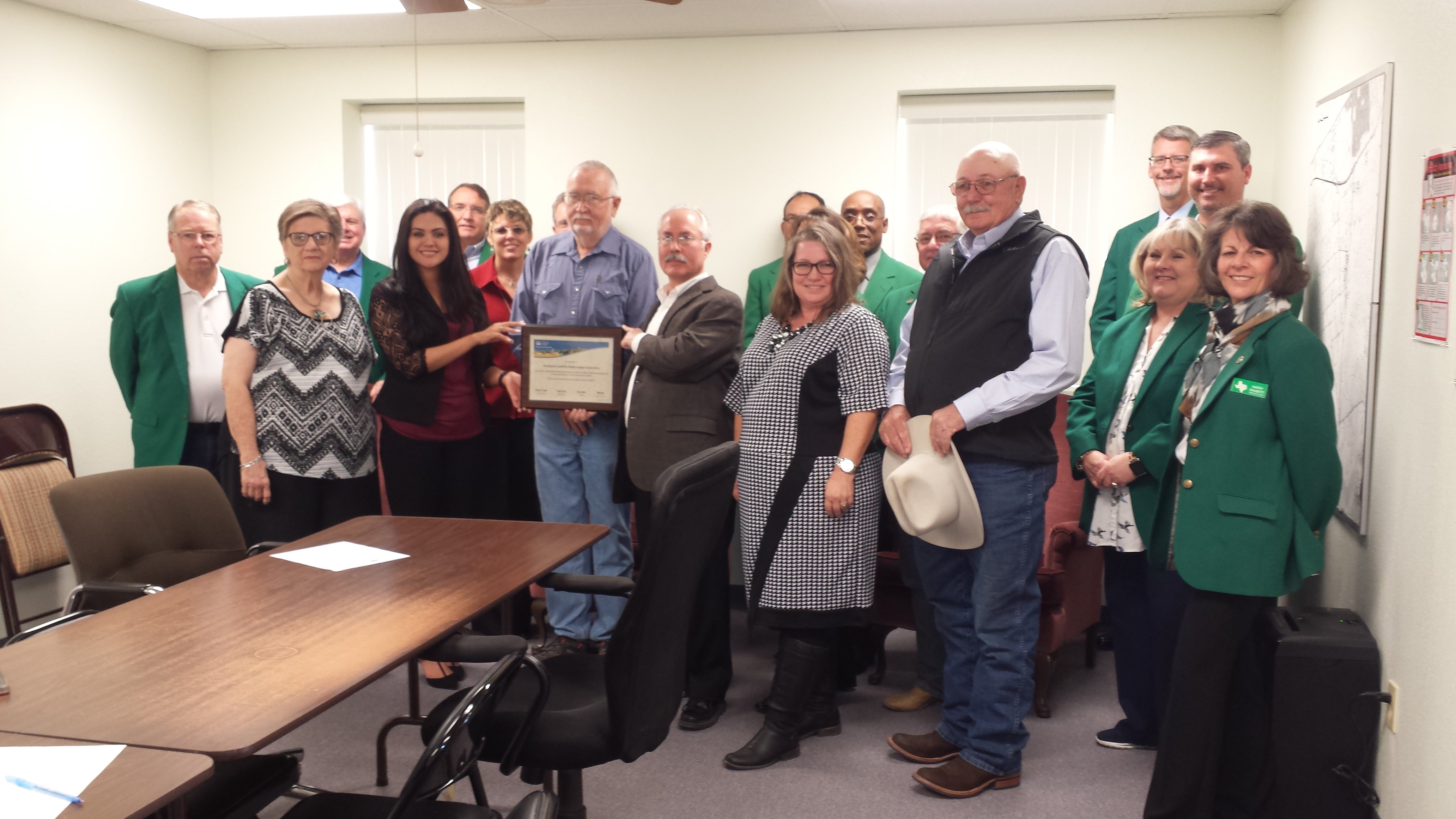 USDA Rural Development Area Director John Perkins announced funding today for Southwest Sandhills Water Supply Corporation. 
"Having safe and reliable water and waste disposal services is vital to the health of rural communities," said Daniel Torres, USDA Rural Development Texas Acting State Director.  "Rural Development is pleased to offer funding to improve water services for Southwest Sandhills Water Supply Corporation."
USDA Rural Development has approved a Water and Waste Disposal loan in the amount of $3,650,000 to Southwest Sandhills Water Supply Corporation.  Rural Development funds will be used for improvements to its existing water system. The funds will be used to make improvements consisting of larger capacity high service pumps, additional distribution line capacity, and additional elevated water storage tank capacity for system pressure maintenance.  These improvements will comply with the Texas Commission on Environmental Quality minimum requirements as the system continues to grow. The WSC serves a population of 1,809.
USDA Rural Development's Water and Waste Disposal loans and grants provide funding for clean and reliable drinking water systems, sanitary sewage disposal, sanitary solid waste disposal, and storm water drainage to households and businesses in eligible rural areas. This program assists qualified applicants that are not otherwise able to obtain commercial credit on reasonable terms. Eligible applicants include most state and local governmental entities, private non-profits, and federally-recognized Tribes.
USDA, through its Rural Development mission area, administers and manages housing, business and community infrastructure and facility programs through a national network of state and local offices. These programs are designed to improve the economic stability of rural communities, businesses, residents, farmers and ranchers and improve the quality of life in rural America.  For information on this and other USDA Rural Development programs in Texas, visit http://www.rd.usda.gov/tx.