Image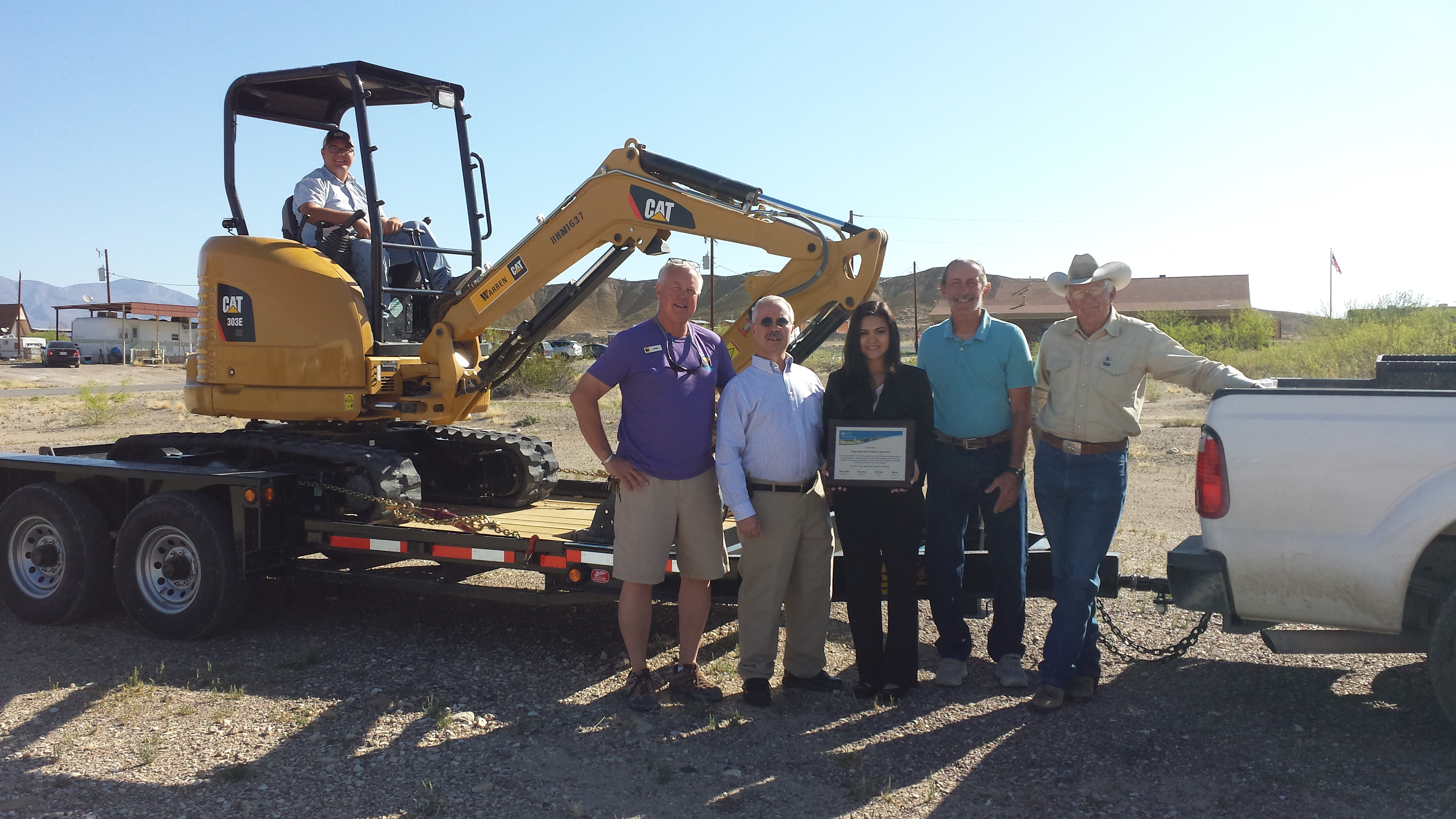 USDA Rural Development Area Director John Perkins announced funding today for Study Butte Water Supply Corporation. 
"USDA is pleased to provide Community Facilities funding to Study Butte Water Supply Corporation," said USDA Rural Development Acting State Director Daniel Torres.  "This funding will allow the WSC to provide better service to the residents of Study Butte and Terlingua."
USDA Rural Development has approved a Community Facilities loan in the amount of $12,400 and a grant in the amount of $30,000 to Study Butte Water Supply Corporation.  Rural Development funds will be used to purchase a Hydraulic Excavator with all standard equipment and a trailer.  The equipment will be used for new installation of water service and line repair.  Its current equipment is in need of extensive repairs resulting in high cost and extreme downtime.  The new equipment will allow the WSC to provide better service to its customers. The WSC provides service to the Study Butte and Terlingua service area with a population of approximately 291.
USDA Rural Development's Community Facilities Direct Loan and Grant program provides affordable funding to develop essential community facilities in rural areas.  Funds can be used to purchase, construct and or improve essential community facilities, purchase equipment, and pay related project expenses.  Some examples of essential community facilities include: hospitals, assisted living facilities, community centers, fire departments, public works vehicles or equipment, libraries, food panties, etc.  Eligible applicants include public bodies, community-based non-profit corporations, and federally-recognized Tribes.
USDA, through its Rural Development mission area, administers and manages housing, business and community infrastructure and facility programs through a national network of state and local offices. These programs are designed to improve the economic stability of rural communities, businesses, residents, farmers and ranchers and improve the quality of life in rural America.  For information on this and other USDA Rural Development programs in Texas, visit http://www.rd.usda.gov/tx.