Image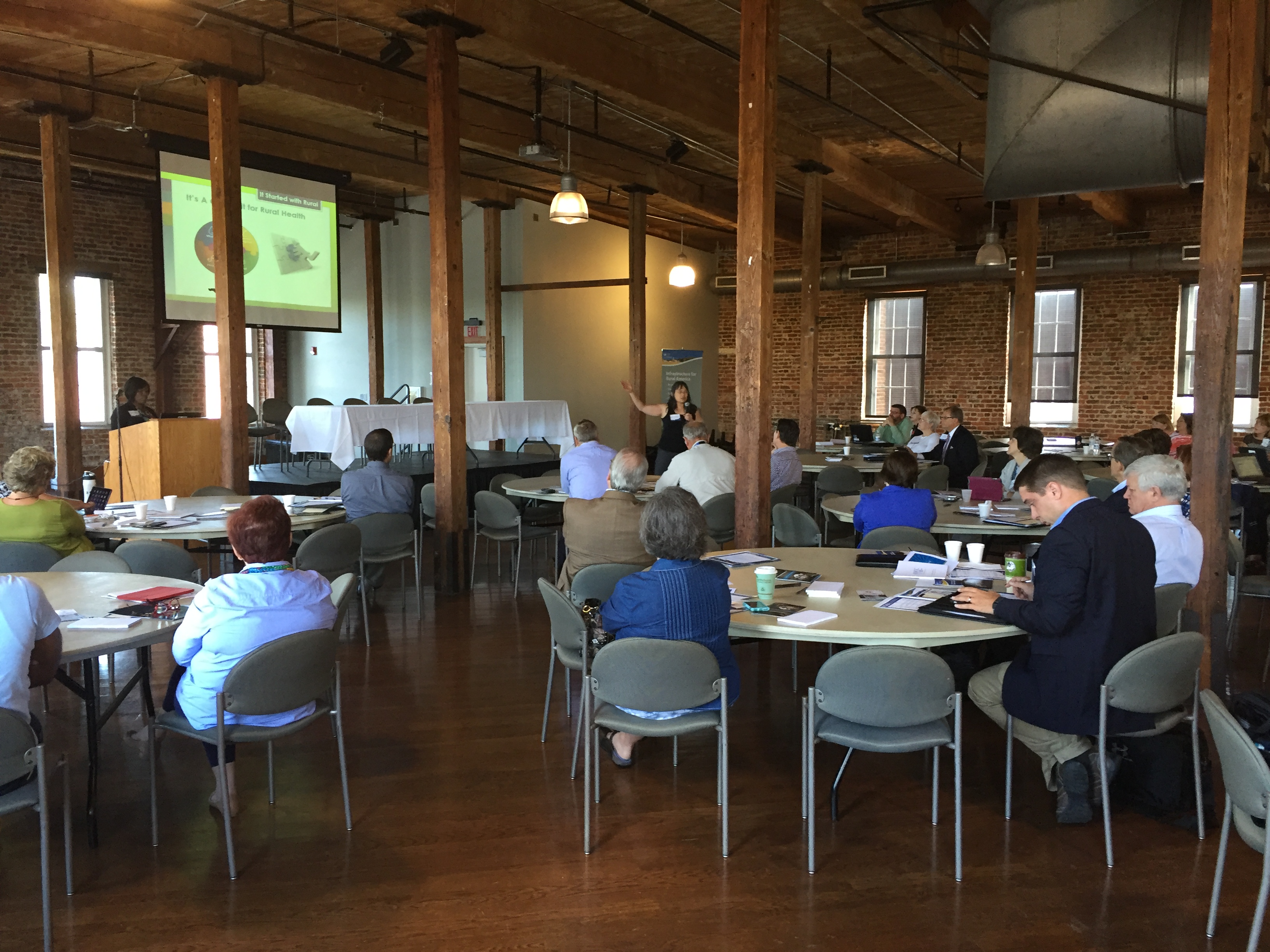 More than 50 government, healthcare and community leaders from across Virginia and Washington, D.C., today attended the Virginia Rural Health Funding Summit in South Boston to explore opportunities to improve access to health care in rural Virginia.
In collaboration with the U.S. Department of Health and Human Services and the Virginia Department of Health, the U.S. Department of Agriculture's Virginia Rural Development office hosted the summit, which identified IT and infrastructure funding needs of rural health care providers and connected those providers with possible funding resources.
"There are so many federal, state and nonprofit funding opportunities that can really make an impact – either through grants or low-interest loans – on health care delivery in rural Virginia," said Janice Stroud-Bickes, USDA Rural Development Acting Virginia State Director. "Today's event introduced health care leaders to some of those available funding tools, and it also helped the lending agencies and nonprofits that carry those tools to identify what needs exist so they can better serve."
Presentation topics at the summit covered health information exchange (HIE) implementation in Virginia and using telehealth to increase access to care. In addition, a panel made up of officials representing the Appalachian Regional Commission, Virginia Tobacco Region Revitalization Commission, Virginia Department of Housing and Community Development, Virginia Community Capital and USDA Rural Development discussed funding programs – and how those programs can be layered with other resources – that can be utilized throughout rural Virginia to improve access to and delivery of health care.
One available funding source is the USDA Rural Development Community Facilities Direct Loan and Grant Program. An example of its impact can be seen in the Health Wagon, a mobile health unit that visits eleven sites in Virginia's Buchanan, Dickenson, Russell, Lee, Scott and Wise counties and the City of Norton to provide mobile health services for a population very much in need of its services. Between 2013 and 2015 USDA Rural Development awarded $55,000 in grants and a $10,000 low-interest loan to help advance Health Wagon's mission.
Another funding source is the Distance Learning and Telemedicine Grant program. This summer, USDA awarded through the program more than $587,000 to rural Virginia telemedicine projects. A $434,182 grant will help the Carilion Medical Center deliver health care in 12 rural counties in southwest Virginia. A $153,082 grant will help the Rectors and Visitors of the University of Virginia invest in an advanced system to provide 11 rural community care centers with access to care, serving nine counties. Two mobile health units will canvass six of these counties to provide on-site care and telemedicine video conferencing with doctors and specialists.
Since 2010, USDA Rural Development has invested more than $8 million in 54 health care projects that include telemedicine, health care facilities, health care equipment, and ambulance and rescue vehicles/equipment.
USDA Rural Development in 2015 invested more than $1 billion in rural Virginia through 40 loan, grant and loan guarantee programs in housing, business, agriculture, energy, health care and community facilities. It has employees stationed in 14 offices across the commonwealth to better serve residents where they live and to improve the economy and quality of life in rural Virginia.