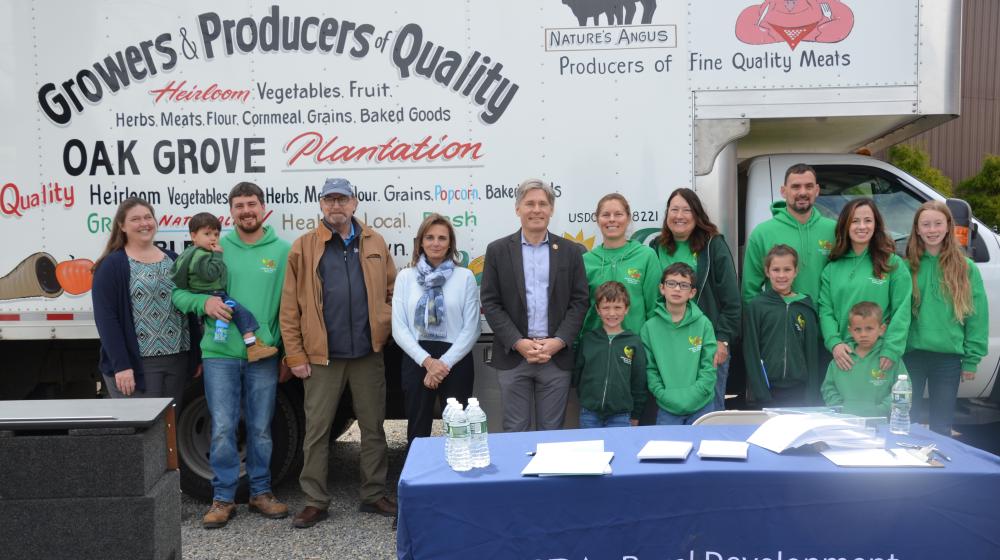 The Blew family owns a sustainable farm in Hunterdon County. Oak Grove Plantation is considered a "Revolutionary" farm; all their products are free of GMO, preservatives, additives, and fillers. While they have a great start of going green, they turned to North Jersey RC &D to create a free energy assessment to learn how they could become more energy independent.
"Energy independence is important to our farm, especially given the recent, dramatic rise in costs of all types of materials. When I heard that the renewable energy assessment didn't cost anything, that was great. Now is the time to plan. Working with an experienced technical advisor was helpful."  
The Blew family learned they could offset $5,000 from solar energy in the first year of operation from the free assessment. By knowing their options and the advantages of solar energy, the family can confidently invest in energy independence.
North Jersey RC&D utilizes Rural Development Rural Energy for America Program (REAP) and Renewable Energy Development Assistance (REDA) Grant program to promote the availability of renewable energy assessments and technical assistance in Northern New Jersey.
Rural Development offers several programs to advance climate-smart infrastructure to support economic development for rural New Jersey. It has programs to complete energy audits, provide renewable energy development assistance, make energy efficiency improvements, and install renewable energy systems.
Rural Development has an ongoing partnership with North Jersey RC&D that helps with technical assistance for the agriculture producers. This ensures that applicants can confidently apply for Rural Development energy programs in the future.
May 2022 • USDA is an equal opportunity provider, employer, and lender.
Obligation Amount:
$100,000 Grant
Date of Obligation:
March 29, 2020
Congressional District:
Malinowski 07