Health Care
Community Facilities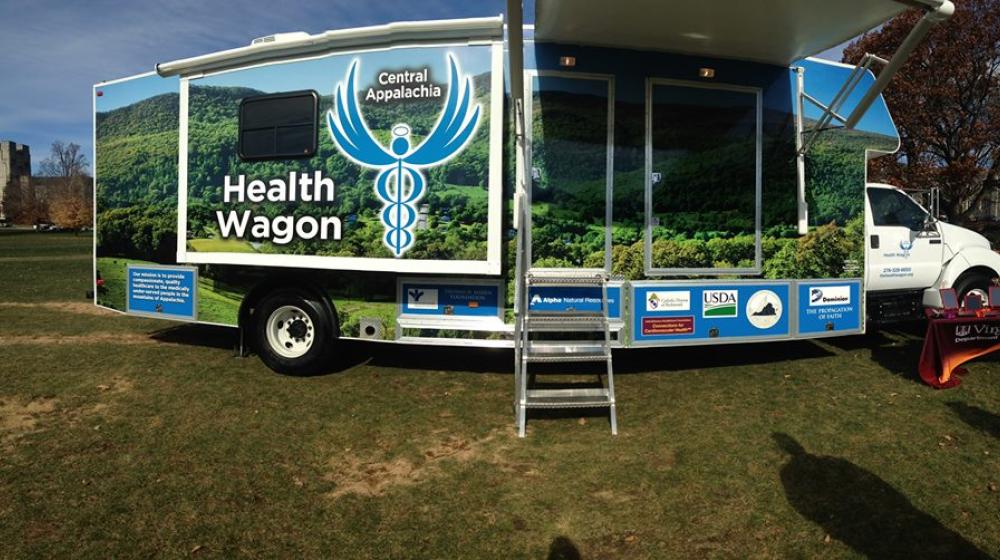 In the medically underserved central Appalachian Mountains a much-needed healthful vehicle has been navigating the winding tree-lined roads since 1980.
Known as the Health Wagon, today this mobile health unit visits eleven sites in Virginia's Buchanan, Dickenson, Russell, Lee, Scott and Wise counties and the City of Norton to provide mobile health services for a population very much in need of its services. Ninety-eight percent of the Health Wagon's patients are uninsured and 70 percent have an income of less than $20,000 annually, despite working multiple jobs in some cases.
To continue its important mission, the Health Wagon in 2013 needed the help of USDA Rural Development and others to replace its main mobile unit – an aging RV that could barely navigate the thoroughfares of Appalachia. At that time USDA Rural Development supplied a $25,000 community facilities grant to help the organization buy a new mobile unit that, in addition to boasting newer tools and other updated features, rested on a stronger truck chassis that helped it navigate twisting roads.
By 2015 the Health Wagon had grown, and in order to serve as many people as possible the organization needed extra space for transporting equipment and personnel. It became apparent that a properly equipped, all-wheel drive sport utility vehicle and enclosed trailer were necessary to accompany the existing mobile clinic. 
In response to the need, USDA Rural Development partnered again with the mobile health organization and awarded a grant for $30,000 and a loan for $10,000.
"The vehicle and trailer will be beneficial for the Health Wagon to provide outreach care throughout the coalfields of Virginia," said Marcus Adkins, Health Wagon's director of development. "The partnership with USDA has been so important to the sustainability and program success for the Health Wagon. "
The SUV and trailer will provide adequate space for transportation of employees and supplies, as well as ensure the safe travel of personnel to remote, mountainous locations.
Through the use of this innovative, growing mobile health fleet, health care will be better provided to underserved individuals, families and communities who may not otherwise receive care.
Obligation Amount:
$40,000
Date of Obligation:
September 1, 2015
Congressional District:
9th