Multifamily Housing assists rural property owners through loans, loan guarantees, and grants that enable owners to develop and rehabilitate properties for low-income, elderly, and disabled individuals and families as well as domestic farm laborers.

Multifamily Housing works with the owners of its direct and farm labor housing loan properties to subsidize rents for low-income tenants who cannot afford to pay their full rent. Additionally, when a direct loan ends before its initial term, Multifamily Housing provides vouchers to protect eligible tenants who otherwise may face hardship if they cannot find other affordable housing.

Multifamily Housing utilizes a variety of tools to revitalize and preserve the physical and financial health of more than 14,000 properties currently in USDA's rural rental portfolio. For example, restructuring loans for existing rural rental housing and off-farm labor housing properties allows them to maintain sufficient reserve funds to make necessary major repairs and improvements throughout the lifetime of these properties.
Tools and Resources
Multifamily Housing has produced a series of resources for our stakeholders, owners, managers, and tenants.  These resource links include MFH tools, announcements, and stakeholder training opportunities.  We encourage you to contact us if you have any questions or if you desire further information or assistance.
Multifamily Housing Contacts
Our Field Operations Division maintains local relationships through regionally organized servicing teams and handles all day-today servicing of Multifamily housing properties to ensure that tenants have safe and affordable housing. The four regions and the contact information for each Regional Director follows: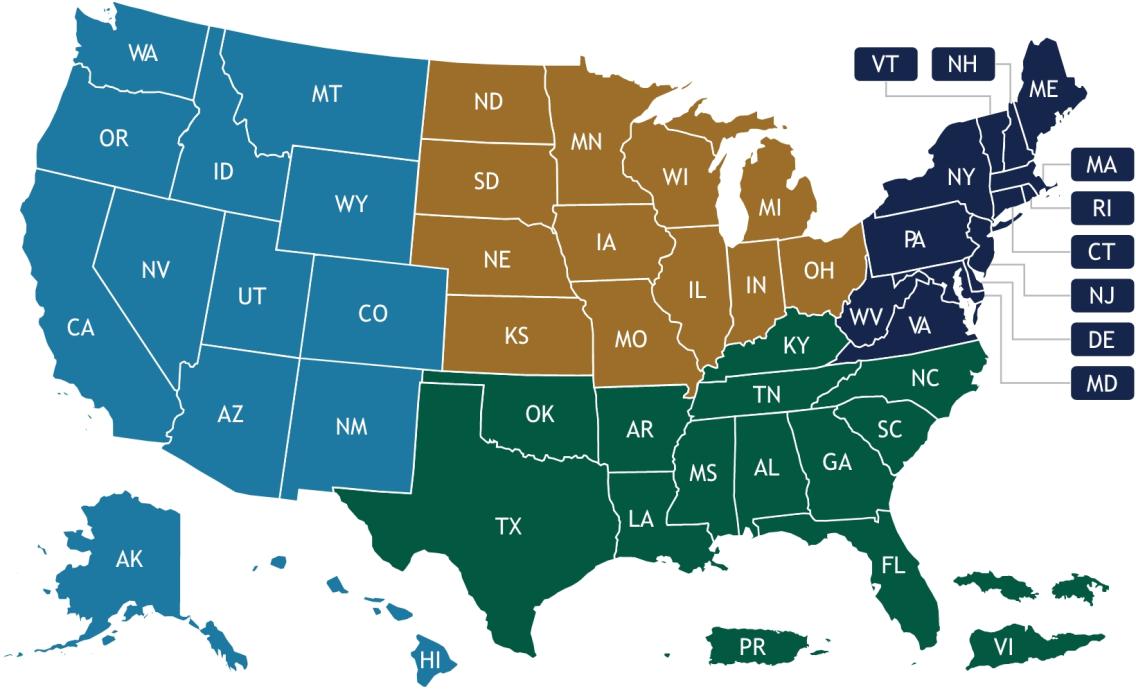 Western Region
Becki Meyer, Regional Director
MFHFODWest@usda.gov
AK, AZ, CA, CO, HI, ID, MT, NM, NV, OR, UT, WA, WY
Midwest Region
Eric Siebens, Regional Director
MFHFODMidwest@usda.gov
IA, IL, IN, KS, MI, MN, MO, ND, NE, OH, SD, WI
Southern Region
Byron Waters, Regional Director
MFHFODSouth@usda.gov
AL, AR, FL, GA, KY, LA, MS, NC, OK, PR, SC, TN, TX, VI
Northeast Region
Donna O'Brien, Regional Director
MFHFODNortheast@usda.gov
CT, DE, MA, MD, ME, NH, NJ, NY, PA, RI, VA, VT, WV
If you need information on a loan transaction currently in process, or have questions on a new transaction, our Production & Preservation Division (PPD) processes, underwrites, and closes all multifamily direct, preservation, and guaranteed loan transactions. PPD will support all the Multifamily Housing Programs, including 515, 538, Multifamily Preservation and Revitalization (MPR), prepayments, and preservation efforts. This division will also oversee Notice of Solicitation of Applications (NOSA) drafting and administration efforts for Farm Labor Housing, Housing Preservation Grants, MPR, technical assistance, and 515. The email contact information for the Production & Preservation Division follows: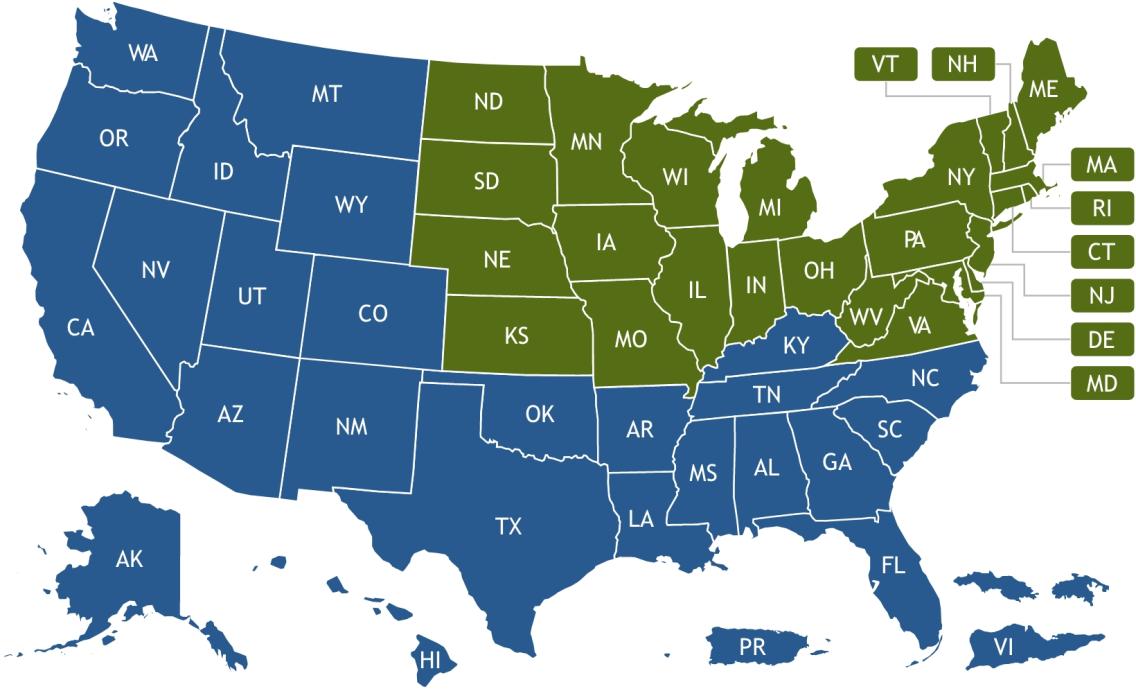 Processing and Report Review Branch 1
MFHprocessing1@usda.gov
CT, DE, IA, IL, IN, KS, MA, MD, ME, MI, MN, MO, ND, NE, NH, NJ, NY, OH, PA, RI, SD, VA, VT, WI, WV
Processing and Report Review Branch 2
MFHprocessing2@usda.gov
AK, AL, AR, AZ, CA, CO, FL, GA, HI, ID, KY, LA, MS, MT, NC, NM, NV, OK, OR, PR, SC, TN, TX, UT, VI, WA, WY