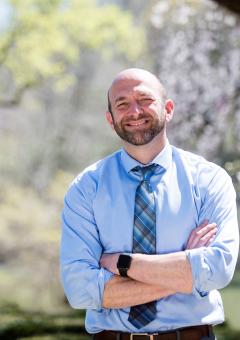 Deputy Under Secretary for Rural Development
Prior to being named Deputy Under Secretary for Rural Development, Justin served six years as Chief Executive Officer at the Mary Reynolds Babcock Foundation. The Foundation works to support moving people and places out of poverty across the South.
Meet our Deputy Under Secretary
Chief of Staff for Rural Development
Farah Ahmad has spent her career advancing policies and programs that promote economic inclusion and opportunity. She currently serves as the Chief of Staff for USDA Rural Development. From 2015 through 2017, Ms. Ahmad served as a Program Manager with the Rural Business-Cooperative Service's Community and Economic Development program.
Meet our Chief of Staff
At the state level and in the Commonwealth of Puerto Rico, Rural Development leadership consists of one state director. In a few cases, leadership of several adjoining states is provided by a single State Director.