In 2017, Secretary Perdue created the Rural Development Innovation Center to identify and develop new tools to better serve rural communities in achieving prosperity. The mission of the Innovation Center (IC) is to apply cutting-edge techniques and best practices to deliver customer-driven, innovative products and services to improve RD program delivery and the quality of life in rural America.
The Rural Development Innovation Center is hard-wired into USDA's structure, with a mission to identify best practices and bring continuous improvement in program delivery to enhance rural quality of life.
Chief Innovation Officer, Jacqueline Ponti-Lazaruk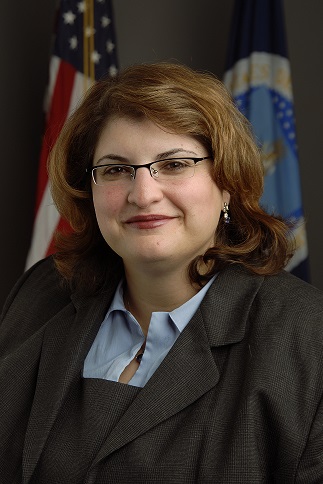 Ponti-Lazaruk has nearly 13 years of leadership experience at USDA Rural Development, leading the Telecommunications and Water Programs for more than 11 years, and leading critical agency-wide efforts to streamline programs and increase the agency's impact in rural areas. In her most recent role, she served as the agency's Chief Risk Officer. Ponti-Lazaruk's knowledge of Rural Development's portfolio, programs, and staff will serve as a strong foundation in her new role leading Rural Development's focused efforts in innovation.
For more information, visit www.usda.gov/rdinnovation.
Innovation Center Mailbox: RD.Innovation@osec.usda.gov
The Center is comprised of three teams that support Rural Development's programs to help build prosperity in rural communities:
Data Analytics Division
The Innovation Center's Data Analytics Division analyzes and evaluates program performance to support strategic investment of RD programs.
Tools and Resources:
Partnerships Division
The Innovation Center's Partnerships Division builds and maintains multi-sector partnerships, promotes cross-agency collaborations, and identifies best practices in economic development. The team collaborates with the Data Analytics and Regulations Management Divisions to improve program delivery and equip Rural Development staff with the economic development tools necessary to drive prosperity in rural communities.
Tools and Resources:
Regulations Management Division
The Innovation Center's Regulations Management Division supports program areas in the development and implementation of regulations, directives, and forms to manage agency policies and procedures.
Tools and Resources: