What is the Higher Blends Infrastructure Incentive Program?
The purpose of the HBIIP is to increase significantly the sales and use of higher blends of ethanol and biodiesel by expanding the infrastructure for renewable fuels derived from U.S. agricultural products. The program is also intended to encourage a more comprehensive approach to market higher blends by sharing the costs related to building out biofuel-related infrastructure.
 
How to Apply
Notice of Solicitation of Applications
Press Release
Subscribe to Updates
Fact Sheet
Contact EnergyPrograms@usda.gov for more information.
Program Benefits
U.S. farmers are producing record amounts of feedstocks for renewable fuels. However, lower commodity prices, paired with this record production, have created uncertain times for U.S. feedstocks producers. Biofuels, which contribute to energy security, reduce air pollution, and support rural economic development, are an important market for U.S. feedstock producers.
Approximately 93 percent of the 263 million vehicles registered in the United States are able to use E15. In addition, there are more than 22 million flex-fuel vehicles (FFVs) in the United States which are capable of utilizing ethanol blends up to E85. The HBIIP program will aid in helping rural communities build robust and sustainable economies.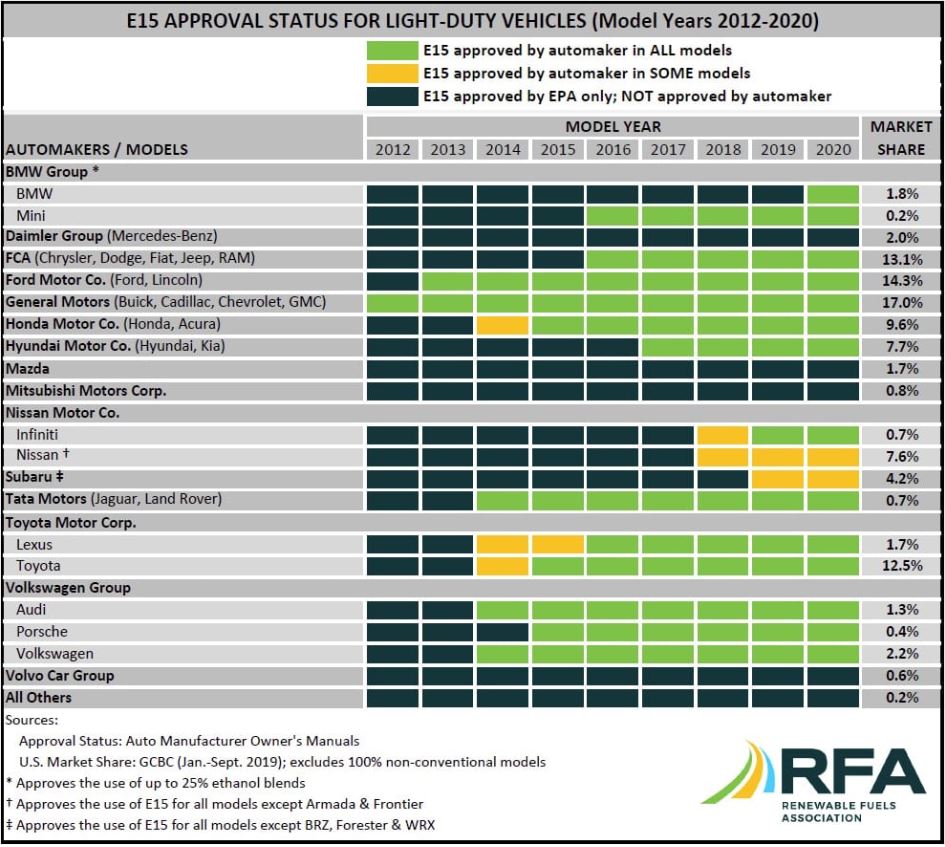 Renewable Fuels Association