Homeownership
Homeownership Month 2022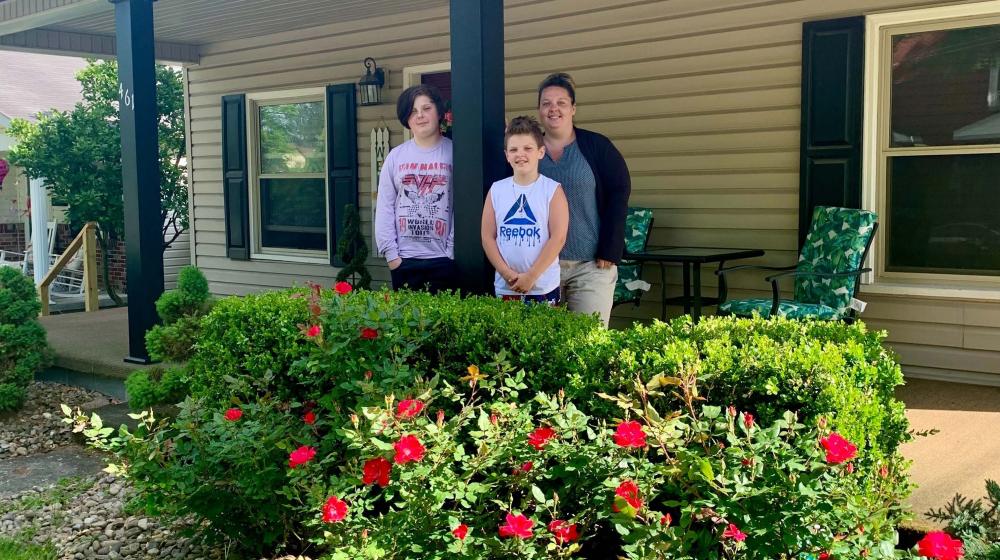 Amanda Tomey, a single mother, dreamed of owning her own home. She took the first step by contacting the Homeownership Center in Elkins, West Virginia.
Homeownership Center Packager April Sinsel helped Ms. Tomey apply for a Single Family Housing Direct Home Loan, also known as a Section 502 Packaged Home Loan from USDA.  Ms. Tomey's application was processed by the USDA Rural Development Field Office in Weston where Area Specialist Shelly Hickman and Area Technician Nashua Hammer approved her application for a loan.  In February 2022, Ms. Tomey received the keys to "the perfect home for her family" in Elkins, Randolph County, West Virginia.
Ms. Tomey says, "Having someone in your corner cheering you on, guiding you, truly wanting you to better yourself and your children's lives was PRICELESS to me. This is not just a job to them; they are here to help and make a difference."
To find a USDA office near you, head over to the USDA Service Center webpage.
Obligation Amount:
150,000
Date of Obligation:
January 13, 2022
Congressional District:
2nd District