Food Supply
Grants
Local Foods
Local Produce
Small Business
Value Added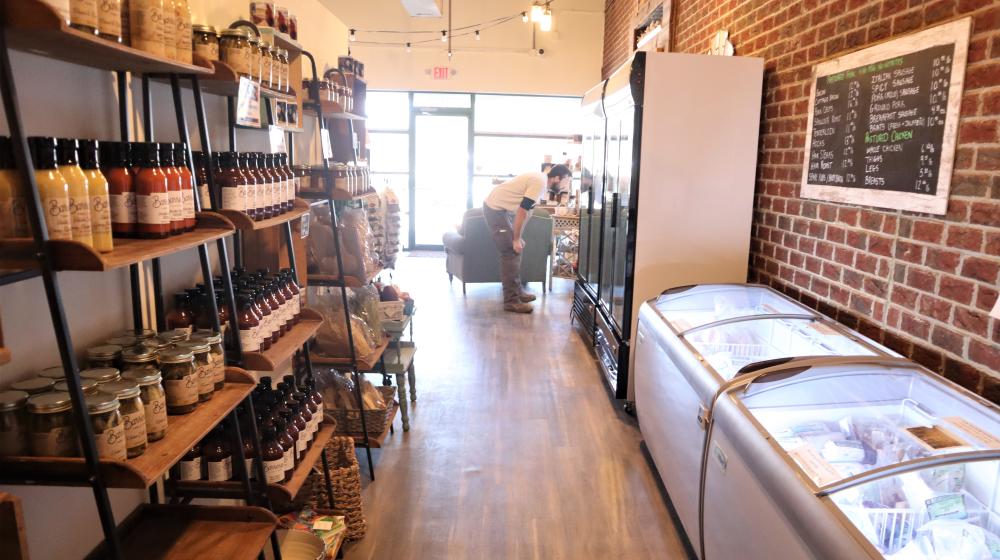 The motto of the Barreras Family Farm and Farm Market is "Feeding the Body, Enriching the Mind." 
Mariel and Anthony Barreras, along with their eight children, bring this motto to life. Together, they run the farm and store – and do so much more.
The Barreras family specializes in grass fed beef and pork. They also run a Community Supported Agriculture Program delivering farm-fresh vegetables, meat, eggs, and other products through a weekly subscription. These products, produced with care, certainly feed the body.
The business model is equally committed to enriching the mind. The Barreras offer an innovative "Rent a Chick" program to help families learn about taking care of animals. They offer Charcuterie Classes and Adventure Camps to help adults and children learn more about food and farming. Importantly, they also share resources, ideas, and opportunities with other farmers whose products fill the Barreras Farm Market shelves.
This intellectual curiosity helped them to find partners and resources as they built their business, including the USDA RD Value-Added Producer Grant. The program helps agricultural producers engage in value-added activities to generate new products, create and expand marketing opportunities, and increase producer income. For the Barreras, the grant provided working capital for the processing and marketing of beef cattle, helping to increase the farm's revenue and customer base.
The Barreras Family Farm, the Barreras Farm Market, and the Barreras family themselves are all thriving. For Mariel and Anthony and their children, the success of their farm and business is an extension of their values of service, integrity, and commitment to meeting everyone with a smile or word of encouragement. Those who enter the store or visit the farm certainly leave feeling fed and enriched.
Obligation Amount:
$249,518
Date of Obligation:
August 31, 2021
Congressional District:
NE 01 Flood