Homeownership
Homeownership Month 2022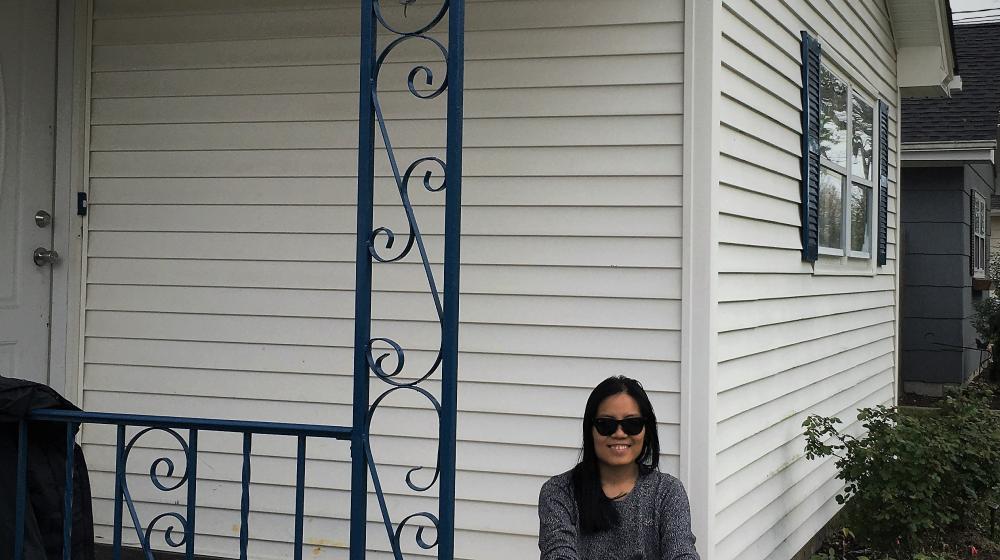 Khine Moe grew up in New City, New York, but always dreamed of having a big home and blossoming garden. When the COVID-19 pandemic started, it was the push she needed to make her dream a reality. She started searching for affordable loan programs and found USDA Rural Development (RD).
"USDA 502 Direct loan program was a great fit because it gave opportunities to people like myself who had limited credit and income and wasn't a likely candidate with big banks," Ms. Moe said.
The 502 Direct Loan Program, formally known as the Single Family Housing Direct Home Loans program,  provides a path to homeownership for low- and very-low-income families living in rural areas. The program does not require a down payment and offers a low interest rate. 
Ms. Moe said she was nervous about qualifying for the program, but after a few short months, she received an email saying she was determined eligible for financing.
Working hand-in-hand with RD loan officer Ms. Marilu Carmona, Ms. Moe was able to purchase her dream home. The housing market was less than ideal, but through perseverance and patience they found her family a home in Ocean County, New Jersey. Ms. Moe got the perfect middle ground; a home with a spacious yard yet close enough to commute to her job in New York.
Rural Development Housing Programs bring security and joy to numerous families across rural New Jersey. Providing these affordable homeownership opportunities promotes prosperity, which in turn creates thriving communities and improves the quality of life in rural communities. Why not explore which RD programs might benefit you and your family?
Obligation Amount:
273,000
Congressional District:
District 4