African American
Home Repair
Housing
Rural Development
Underserved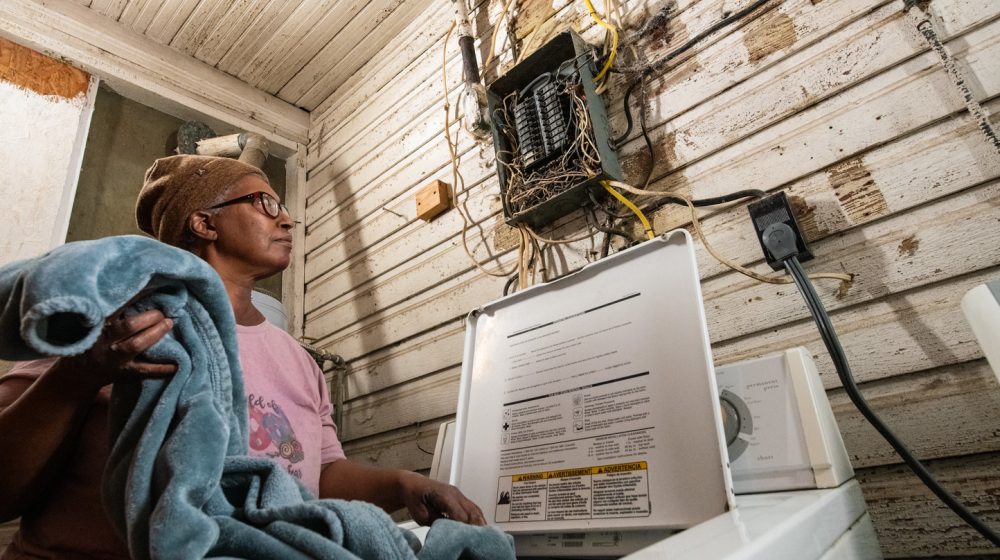 Retired schoolteacher and great-grandmother Rutha was due to turn 80 years old the day after she welcomed USDA Rural Development (RD) and the Delta Design Build (Delta DB) Workshop to her recently repaired home in Greenwood, Mississippi in late August 2022. 
Last year, Rutha's daughter Helen helped her mother apply for help from Delta DB, a social impact design-build firm based in Greenwood that specializes in affordable housing construction and rehabilitation in the economically depressed Mississippi Delta. At Rutha's home, Delta DB identified issues that made parts of the house unsafe, such as a crumbling section of foundation and a nest of wires hanging out of a coverless electrical box directly above the washing machine.  
Earlier this year, Delta DB received an RD Housing Preservation Grant (HPG) and directed some of the funds to Rutha's house, as well as 15 other homes in the area. The HPG program provides grants to sponsoring organizations like Delta DB for the repair or rehabilitation of housing owned or occupied by low- and very-low-income rural citizens like Rutha. 
Delta DB social impact architect Emily Roush-Elliot said, "We were able to use the funding to work on life and safety issues. We did a bunch of electrical work, and the top safety issues, places where the foundation was really sagging and failing."  
Over the years, Rutha and her family had been fixing things in the matriarch's home but eventually could not afford to keep up with costly repairs. 
"They fixed some of the things that we were trying to get done and were not able to," Helen said. "Momma's health started to decline, so that was our focus." 
Because her immediate family lives locally, her children, grandchildren, and great-grandchildren take turns staying with Rutha to help around the house. This rotation means that at any given time, up to four generations of Rutha's family live under the same roof. With such precious cargo inside, the house needed to be safe. RD and Delta DB were able to help with that need. 
Rutha was delighted to talk about her favorite part of the improvements: the repaired shower leaks and enclosing of exposed plumbing in the home's only bathroom. 
"I just love the bathroom," Rutha said. 
In response, Helen said, "I'm just happy and thankful they were able to get it done."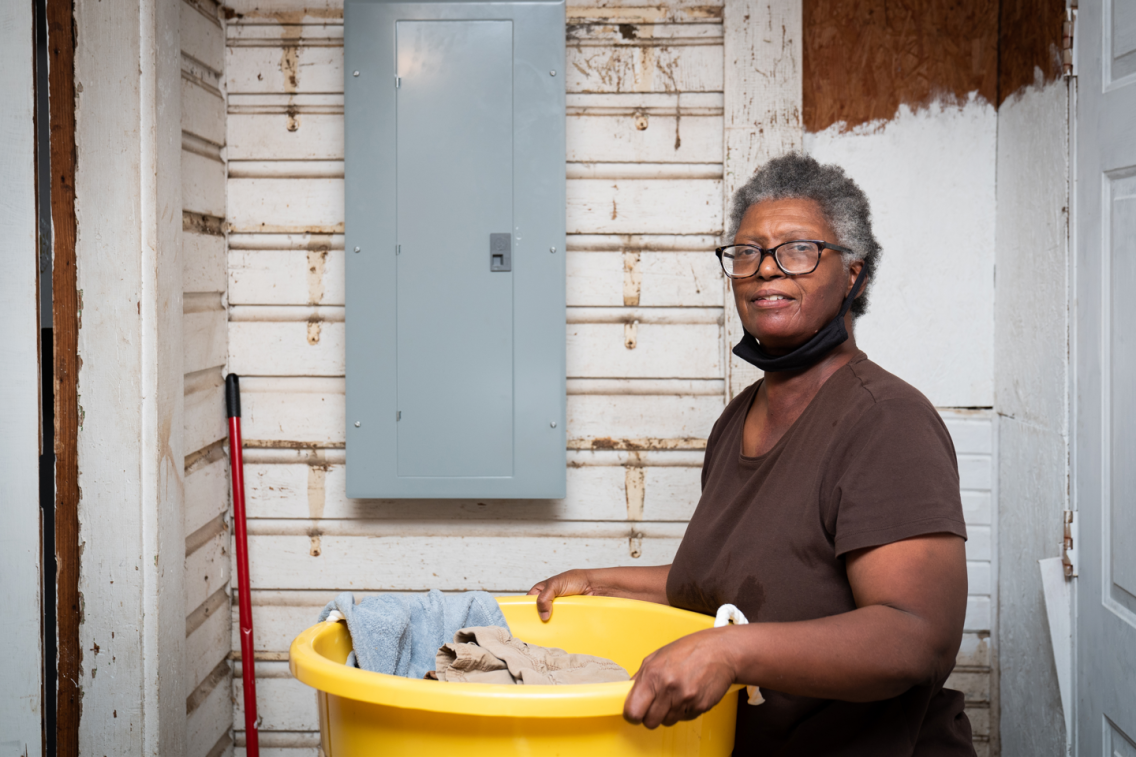 Date of Obligation:
September 16, 2021
Congressional District:
2nd