Distance Learning
Health Care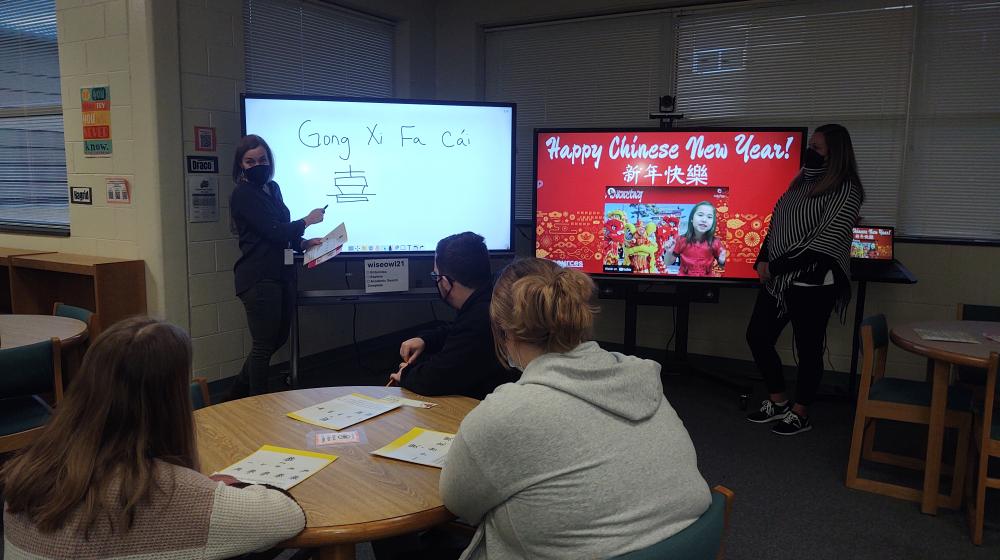 Once Upon a Time, a student had to graduate high school before attending college. Now with the assistance of a $499 thousand Distance Learning Telemedicine Grant from USDA Rural Development students in Johnston County, North Carolina, may be well on their way to completing an associate's degree on the day they are awarded their high school diploma.
In 2019 Johnston County's administrators and technology team recognized their students desire for an increased availability of college courses and were determined to meet this demand. 
"At the time we applied for the grant, 48 percent of those enrolled at Johnston County Community College were Johnston County Public School students," said Johnston County Schools Chief Technology Officer Michelle Turnage. "We were in talks our local community college and looking for ways to improve our distance learning ability."
In collaboration with Halifax County Schools, Johnston County Schools applied for a USDA RD DLT Grant to, "increase educational opportunities for students and increase educational opportunities through facilitating distance learning with technology."
The school systems received a $499 thousand grant and purchased distance learning technology cameras and video conferencing equipment for 15 Johnston and 10 Halifax County schools.
The implementation of the equipment allows schools to "share instructors," enabling students the ability to take advanced classes that were not available in the past due to teacher shortages or lack of students with a desire to take a class at one school.
"With our capability to share instructors we are able to offer students a greater variety of advanced classes," said Johnston County Public Schools Director of Research and Grant Development Dr. Cherry Johnson.
With the success of the 2019 DLT Grant Johnston County Schools is looking to expand their success with additional funding.
"Johnston County Public Schools continues to be greatly appreciative of the opportunities provided by USDA Rural Development," said Johnson. "Having received a recent subsequent grant in collaboration with Tyrell County Schools, the district looks forward to more implementation in the near future."     
Obligation Amount:
$499 thousand
Congressional District:
Rouzer