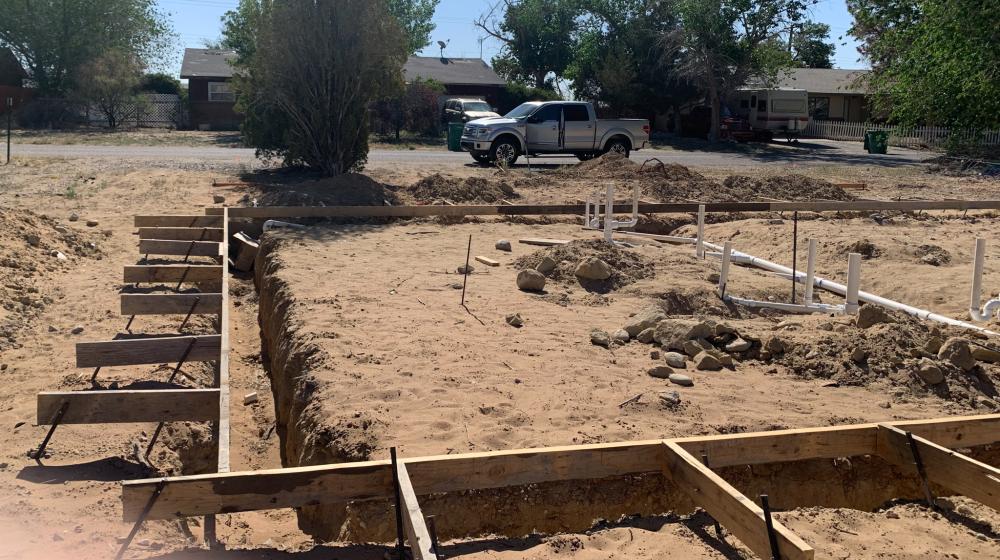 Jacqueline Begay had applied a couple of times in the past for Rural Development's 502 home loan program.
She dreamed of buying some land to place a manufactured house on it.  Ms. Begay wanted her own house because she and her son have been living with her family for the last 10 years. 
She thought the best solution would be to purchase some land and set a manufactured home on it. She searched for the right deal for the last few years. Finding the right property and working with the dealerships for the perfect home was exhausting.  
When the final numbers were completed for the project and the appraisal was conducted, she couldn't find the right solution. The numbers didn't add up to pay for the land, home, and construction. 
Although Ms. Begay was disappointed, she was not deterred, and she continued to look at other manufactured homes and get bids with other contractors. 
Ms. Begay finally decided to look at the possibility of having a new home built on a site of her choosing. She worked with her contractor to determine what it would cost to build a new house. This idea worked in her favor to build a new home in Kirtland, New Mexico.  Once the property was found and purchased, construction began in June of 2022 on a 1,253 square foot house with two baths and three bedrooms.  The construction on the new house is expected to be completed in October with her and her son moving into the house on November 1st --just in time for the holidays.
Obligation Amount:
208,000
Date of Obligation:
May 29, 2020
Congressional District:
3rd