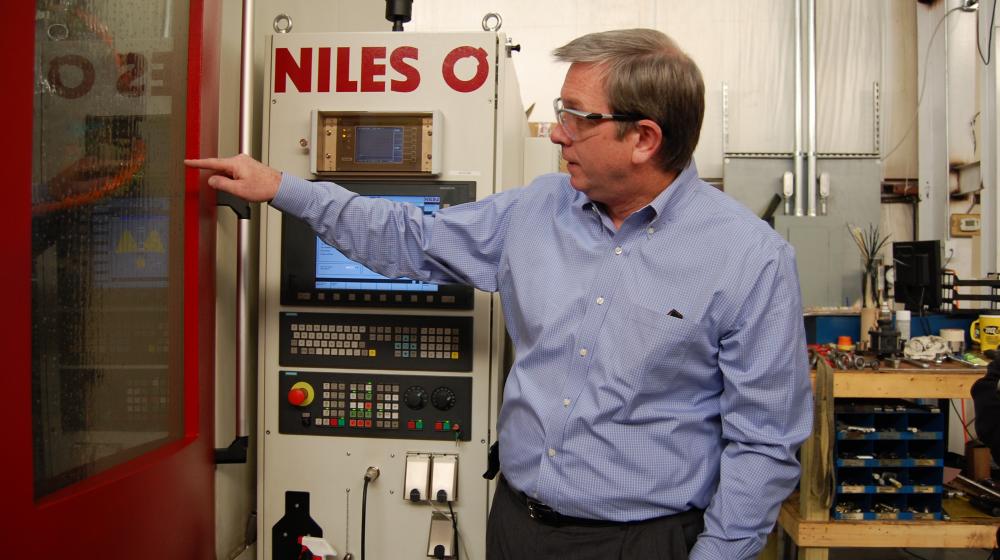 Established in 1988, Atlanta Gear Works Inc. inspects, rebuilds and re-machines critical gear boxes for various industries. To remain competitive and to grow, they needed to purchase additional machinery and equipment and refinance debt.
In 2010, USDA Rural Development provided an 80% Guaranteed $4,849,000 Business and Industry Loan to Atlanta Gear Works, Inc., & partner 433 Hightower, LLC to refinance $1,050,650 debt and purchase  five additional pieces of specialized equipment.
The influx of funding from USDA has allowed the company to invest in equipment and become state of the art, with the ability to work on bigger and more complex gears.
The highly specialized Niles ZE1200 gear grinder, one of five different pieces of equipment purchased with this B&I loan, brings Atlanta Gear Works Inc. to a new level.  They now attract business nationwide from a larger variety of clientele including the U.S. Corp of Engineers and the Department of the Navy.
In fact, a second work shift has been added to keep up with the demand for work orders using the Niles. Now 31 Machinists are employed by the company, up from 12 who were on board before the loan.
Environmentally conscious and compliant, the plant implements a variety of conservation efforts, recycling oils, metals and water; "even the mop water is recycled," said President Jack Conway.
Obligation Amount:
$4,849,000
Date of Obligation:
December 1, 2012
Congressional District:
GA-District 9