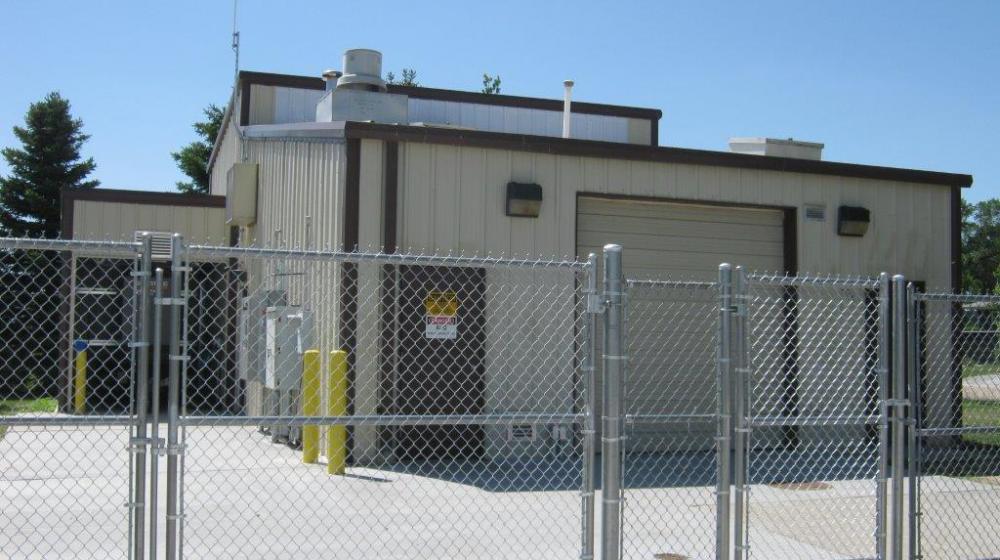 How would you feel if your Village needed to provide clean and safe drinking water to its 284 residential and 31 non-residential water connections; and you didn't know where or  how to correct the problem? Shelby's water source contained high levels of arsenic that exceeded the minimum requirement mandated by the Safe Drinking Water Act (SDWA) and needed to be brought back into compliance with SDWA. 
The Village also needed to install meters so that they would be able to monitor the amount of water they were consuming. Another issue the Village needed to address was the inability to provide backup power for the water treatment plant with a generator. 
Where there is a will there is always a way.  The Village of Shelby was able to update their existing water treatment system by constructing a new water plant.  The 88,000 gallon water storage  tank was replaced with a new 150,000 gallon storage tank and new water meters were installed to monitor usage.  A 125 kilo watt generator was purchased to provide backup power for the plant.
Makes you think about how we take the crucial and simple things such as water, backup power and water treatment for granted.  These amenities are available to most of us.  It is great to help rural communities have the same amenities.  Where did the money for this great water project come from?
USDA Rural Development provided funding from the American Recovery and Reinvestment Act (ARRA) for the water system improvements in the amounts of a $442,000 low interest, 20 year direct loan and a $354,000 grant.  These funds were leveraged with a $754,600 loan and a $100,000 grant from the State Revolving Fund. 
Obligation Amount:
$442,000 Direct ARRA Loan and $354,000 In grant
Congressional District:
Representative Fortenberry, District 1