African American
Entrepreneur
Recreation
Rural Development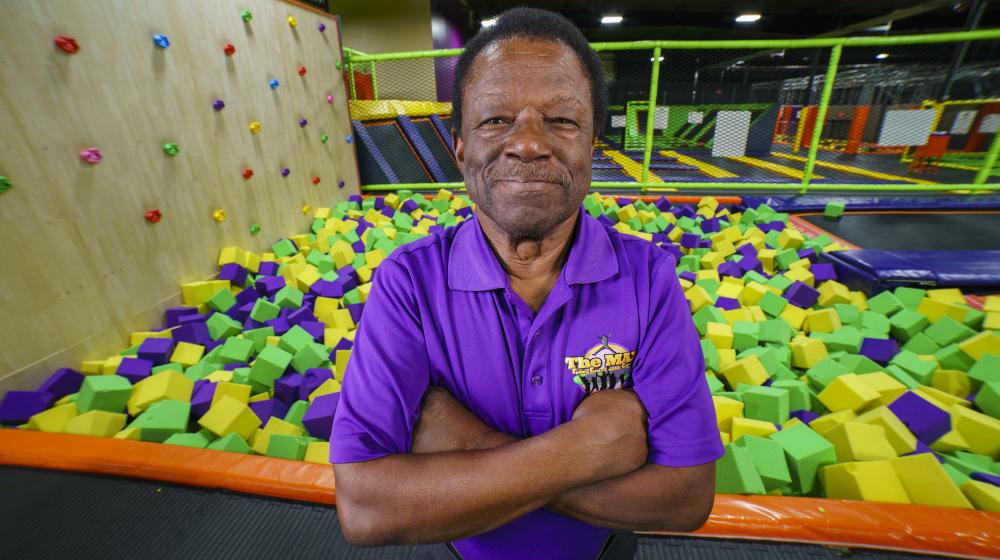 Family is important to Johnny Murdaugh. When raising his own in Orangeburg, South Carolina, he had to travel outside of his community to enjoy fun activities with his children. Frustrated with the lack of access to entertainment centers and amusement parks, he decided to do something about it. 
"The most important thing for our children is for them to have something to do," he said. "Children and parents need something to do, and this built a family structure that was not there in a long time." 
Starting Max Family Entertainment Center became the solution Murdaugh and the community were looking for. The center, which is family operated and black-owned, offers arcade games, laser tag, escape rooms, trampolines, bumper cars, and can be rented out for birthday parties.  
"In Orangeburg, a lot of the children were not exposed to this," said Murdaugh, owner and founder of Max Entertainment. "I thought: How can we bring what they have to Orangeburg so the children and the families can enjoy it? Because it's a need in Orangeburg."  
With backing from a USDA Rural Development Business and Industry Loan Guarantee, Murdaugh secured a $5 million loan to refinance and expand his business, which will save 27 jobs and create 10 jobs for the community. USDA's Business & Industry Loan Guarantee provides loan guarantees to lenders to help them lend to rural businesses. 
Murdaugh's advice for other aspiring entrepreneurs is simple: Be resilient. "Always remember that negatives should help you grow. Fight them, conquer them, but don't quit. That's the main thing – don't quit." 
With the expansion project under way, the Max Family Entertainment Center will add an 18-hole miniature golf course and 20 go-carts to the business. Though Murdaugh and his family are proud of their venture, success for Murdaugh is about more than its expansion. "It's not successful until somebody else can do something similar or learn something from what we are trying to do here." 
To learn more about this program, visit RD's Business & Industry Loan Guarantee program page.
Obligation Amount:
$5,114,000
Date of Obligation:
June 10, 2022
Congressional District:
06