Community Facilities
Health Care
Rural Development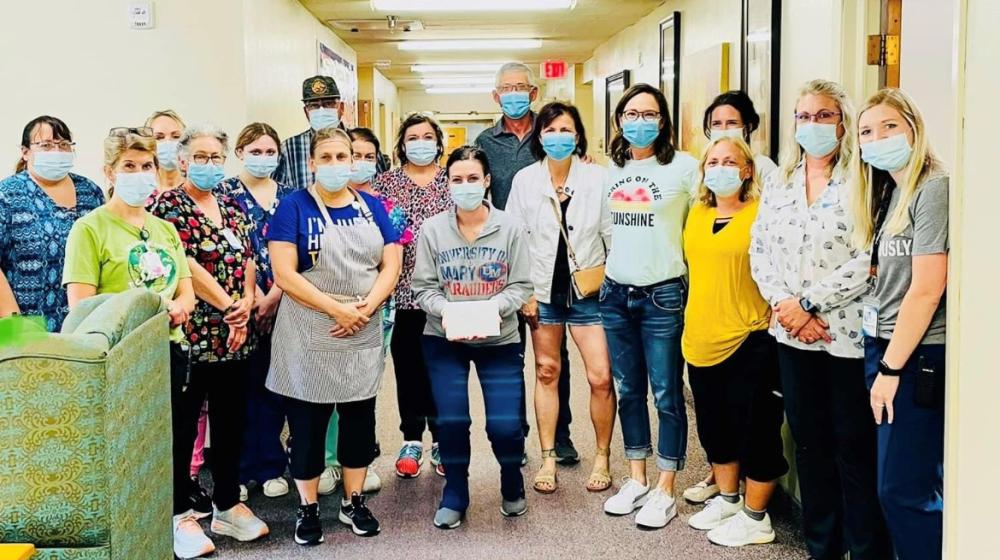 Nestled on Selby's eastern edge sits the Walworth County Care Center. The center originally opened in the 1960s and has served the area's 5,300 residents for over six decades. But in 2018, the owners of the center deemed it unprofitable and notified staff the facility would be closed. They were given two months' notice.
The community wasn't satisfied with that decision. The town rallied together and raised over $500,000 to purchase the nursing home and keep it open. The care center's administrator, Trista Bates, said there's no secret to success, it's just the people.
"The community continues to pour out support and our staff of 60 is all local," said Bates. "Everyone is so hard working and it's what helps us be successful every day."
When the pandemic hit, the care center took a hard look at infection control measures throughout the building and identified their heating, ventilation and air conditioning (HVAC) system being a leading cause of the spread of COVID-19.
"We saw residents getting sick and it seemed to be extending down the halls," said Bates. "It also meant we weren't able to have visitors because of the increased risks, which further affected our residents."
Because the facility is locally owned, funds for updating the center also can be limited. The facility knew about the Rural Development Emergency Rural Health Care Grant and reached out to Mary Liz Stotz to see if a new HVAC system was eligible under the grant and to begin the application process.
"Writing a grant was new to me, and it was a lot of work doing it," said Bates. "But Mary Liz was so wonderful and helpful, it made the process go so smoothly."
The care center was awarded $46,000 as a 35% grant match to cover the cost of a new HVAC system. Once installed, the new system will help better protect residents and visitors against airborne illnesses.
"To successfully implement any emergency programs, you need open communication and know that you are responsible for coaching your applicants through the process," said Mary Liz. "Trista's professionalism, patience and willingness to learn were key to Walworth County Care Center receiving the Emergency Rural Health Care grant."
To date, Walworth County Care Center is the only stand-alone nursing home to receive an Emergency Rural Health Care Grant in South Dakota. This grant is a portion of the $2.4 million in grants recently awarded to seven South Dakota communities. In total, Rural Development has invested $2.7 million across 11 South Dakota communities in 2022.
To learn more about Emergency Rural Health Care Grants, visit https://www.rd.usda.gov/erhc or contact us at RD.SD@usda.gov.
Obligation Amount:
$46,000
Date of Obligation:
September 2, 2022
Congressional District:
Johnson