Deborah.Brumfield@usda.gov
Community Facilities
Rural Development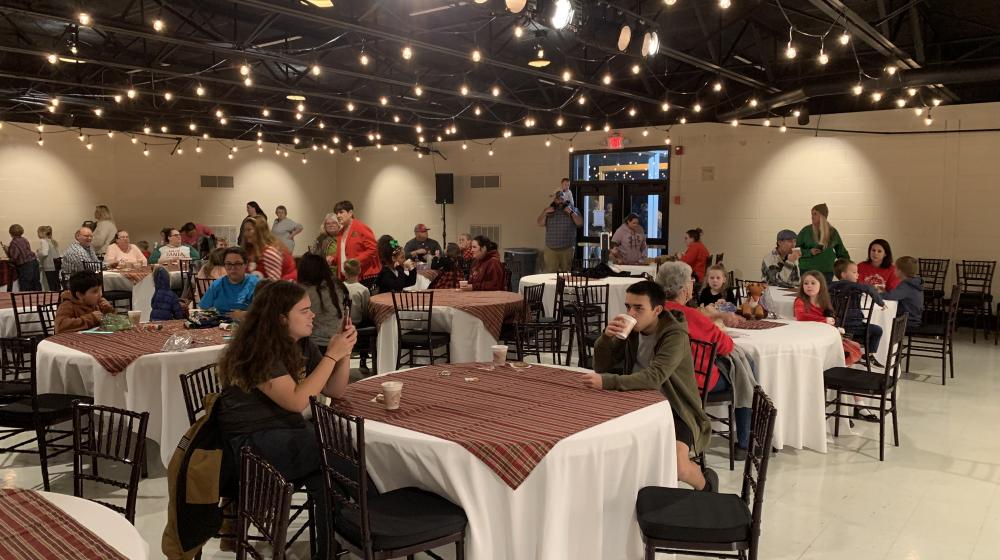 Nicholson hosts the annual Daisy Festival and is centrally located off Hwy 441 driving to the heart of Athens Georgia, home of the Georgia Bulldogs. The city lacks a downtown district and a central place to gather.
 Benton Elementary School is a bastion to the city of Nicholson.  Constructed in 1936, it was the place of learning for generations of families. It closed in 2018.
 "We didn't want the school to fall to disrepair and disuse," Mayor Jan Webster recalls. "We also wanted to keep the building intact because it holds a special place with so many in our community".
 The Board of Education gifted the building and campus to the city at no cost. Now named the Benton Center, the former school campus includes a library annex; daycare center; City Hall offices; gymnasium for local cheer and basketball practices; and Benton Hall.
 Benton Hall is the crowning achievement of the Benton Center.  It has a trendy industrial ceiling, 3,200 square footage, capacity for 200 guests and can be rented for public and private use.  It provides a place for the community to gather.
 The community invested sweat equity to revive Benton Hall to make it into the community center.  "I chipped in along with council members and others - painting the ceiling, restoring the flooring and furnishing the space- there was a lot of excitement.  We have this new space with so many opportunities ahead; we were crestfallen at the building inspection to learn a fire suppression system was required in order to use the Hall," said Webster.
 With help from USDA the city received funds for the sprinkler system using the Community Facility Direct Loan and Grant program. The historic school, now community event center is a treasure and has revived hometown pride.
Obligation Amount:
Loan of $58,000.00 and a grant of $50,000.00
Date of Obligation:
August 8, 2021
Congressional District:
GA 09, Andrew Clyde