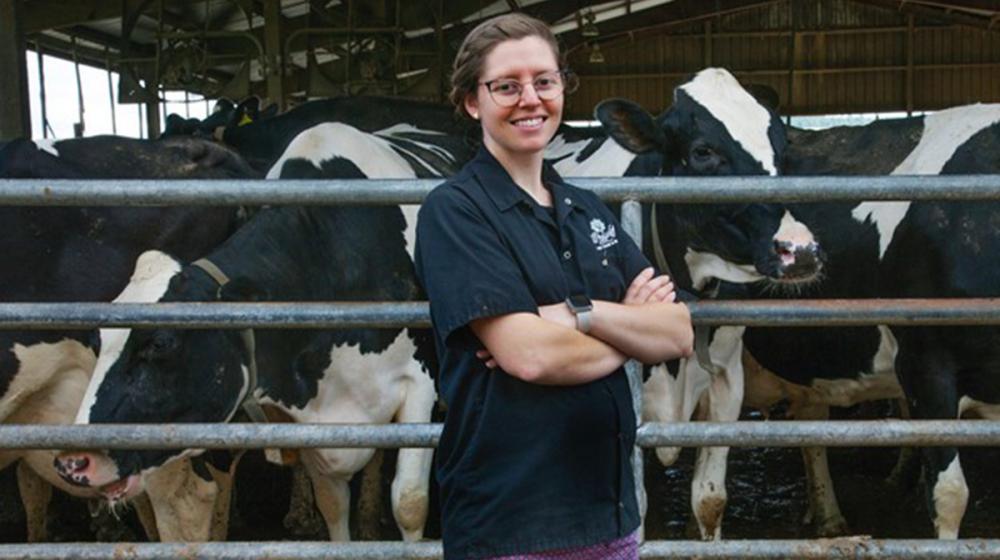 For over a hundred years, Wright's Dairy Farm, in North Smithfield, Rhode Island, has been providing the community with fresh dairy products. The five generation farm has been growing and innovating, adding a retail bakery specializing in whipped cream cakes, custard desserts, and even wedding cakes. In 2020, the farm took its innovation to the next level, creating a Test Batch Club, which is a subscription service that allows members to try a new flavor of ice cream every week for 13 weeks from January - April. The Farm knew it was on to something, and turned to USDA Rural Development for assistance.
USDA Rural Development provided Wright's Dairy Farm with a $250,000 Value-Added Producer Grant to help the farm grow its Test Batch Club from 500 to 5,000 members. The funds will allow key ice cream staff to employed year-round, stabilize production and sales, develop new flavors, and maintain customer engagement. Seven full time jobs are anticipated to be created in the next three years. The grant will empower the farm to remain an innovative and profitable dairy farm for generations to come.
Cathryn Kennedy, Dairy Operations and Sales, said "Receiving the Value-Added Producer Grant for our Test Batch Club has allowed us to improve our processes and expand our customer reach, all while developing new and exciting flavors."
The farm is hard at work creating a mini documentary that describes the "cow to cone" process and shares what makes its ice cream stand out amongst the herd.
Obligation Amount:
$250,000
Date of Obligation:
September 10, 2021
Congressional District:
01