Homeownership
Housing
Underserved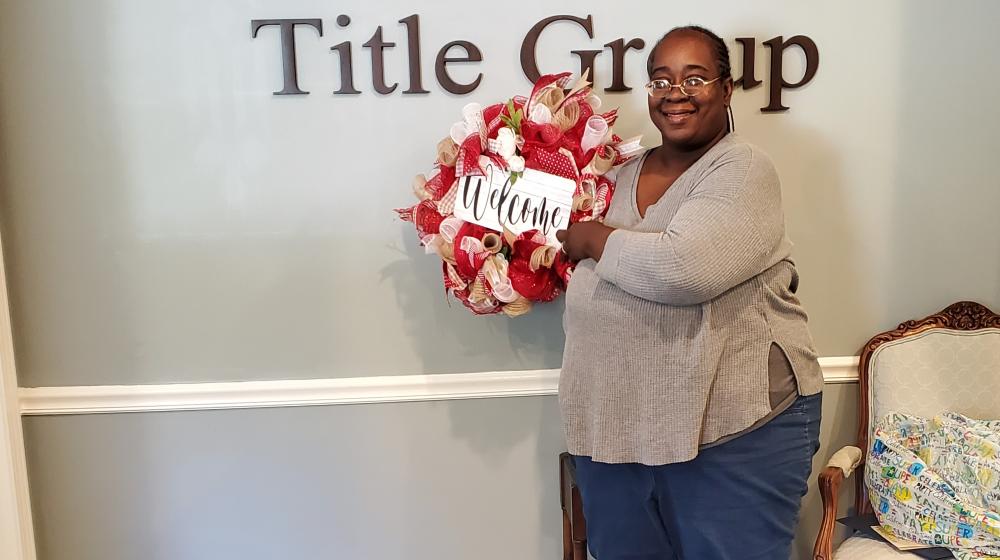 Latanya Moultry was devastated when her husband, Quinten, passed away suddenly at home after being diagnosed with COVID earlier that day in March 2021. She had been a loving wife and stay-at-home mom caring for her son with autism. Overnight, she became the head of the household and sole parent to her three children. Not long after this crushing loss, the roof of her rental home caved in. Mrs. Moultry's world was literally falling apart. She urgently needed help.
She contacted Helping Hands Now, Inc. for housing advice and met Timeeka Knowles, a USDA Certified Loan Packager. Mrs. Knowles told her about USDA Rural Development's (RD) Single Family Housing Direct Home Loans program, also known as the Section 502 Direct Loan Program.
Mrs. Knowles knew she could help Mrs. Moultry find a home using the RD program, but they faced obstacles when looking at funding because Moultry's husband had always taken care of that kind of thing. Meanwhile, her landlord would not make necessary repairs with them living in the house. To make matters worse, he began pressuring her to move out once he learned she had started the homebuying process. It was during this time Mrs. Knowles became a champion in Mrs. Moultry's corner, pushing her to keep going.
"After prayer and prep talks, Mrs. Moultry switched into survival mode and began to work hard to make this happen for her and her babies," Mrs. Knowles said. 
She believes it was destined for her to meet Mrs. Moultry, as she was also a widow and was once a single parent. "I understood the assignment and was determined to help her once she found her strength to help herself," she said.
After multiple setbacks, it took 10 months to close on a new home for the family. The process was frustrating at times, but Mrs. Moultry said her faith kept her grounded. She is very thankful to the people who helped her navigate one of the most difficult chapters of her life.
"It was a long, stressful, sometimes trying time, but Timeeka and my realtor Anthony Mathews from Triple A Realty fought and worked just as hard as I did to get the house I wanted," Mrs. Moultry said. "They went beyond just doing their jobs, and I am forever grateful to them. They really looked out for me and my kids. I am also grateful to Alice (Kim) Watson in the USDA RD Lake City office for processing my file."
Mrs. Knowles was so proud of Mrs. Moultry's tenacity, she surprised her with a wreath to place on the front door of the family's new forever home.
"I was tired and ready to give in," Mrs. Moultry said. "Slowly but surely life is starting to look livable to me again." 
Through her faith, personal strength and the help of many others, Mrs. Moultry and her family now have a safe and secure home. More than simply picking up the pieces of a shattered life, her story is about building a new, happy one on the strong foundation she has made. 
Obligation Amount:
175,000
Date of Obligation:
August 30, 2022
Congressional District:
5