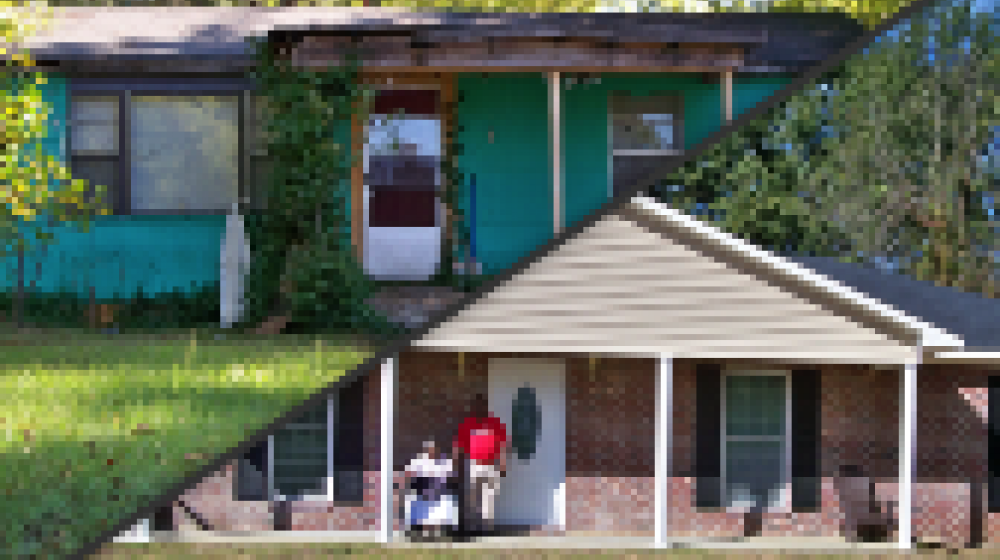 At the age of 81, Ms. Gertrude Overstreet and her son Willie Overstreet are the proud owners of a brand new home. Mrs. Overstreet rented her last home for more than 30 years. The condition of the house was inadequate to say the least, and particularly inadequate for Mrs. Overstreet and Willie due to their disabilities.
So that her family could experience better living conditions, Ms. Overstreet's daughter came to Rural Development inquiring about assistance for her mother and brother. Through our Single Family Housing direct loan program, we were able to loan the Overstreet's $72,679 for a new home. In addition to the $72,679 loan, the
Overstreet's received first-time homebuyer grants for $10,500 from HOYO and $14,999 through the Mississippi Home Corporation. On July 16, 2014, the Overstreet's newly constructed home was complete.
This story is inspirational to anyone who aspires to be a homeowner. Mrs. Overstreet is 81 years old; however, she did not let her age deter her from experiencing the dream of homeownership. As our heads continue to rise above water from the great recession and as the housing market continues to rebound, we should keep alive the dream of home ownership. Mrs. Overstreet's story is inspirational to all those future homeowners of all ages.
Obligation Amount:
$72,679
Congressional District:
Congressman Greg Harper-3rd