Public Affairs Coordinator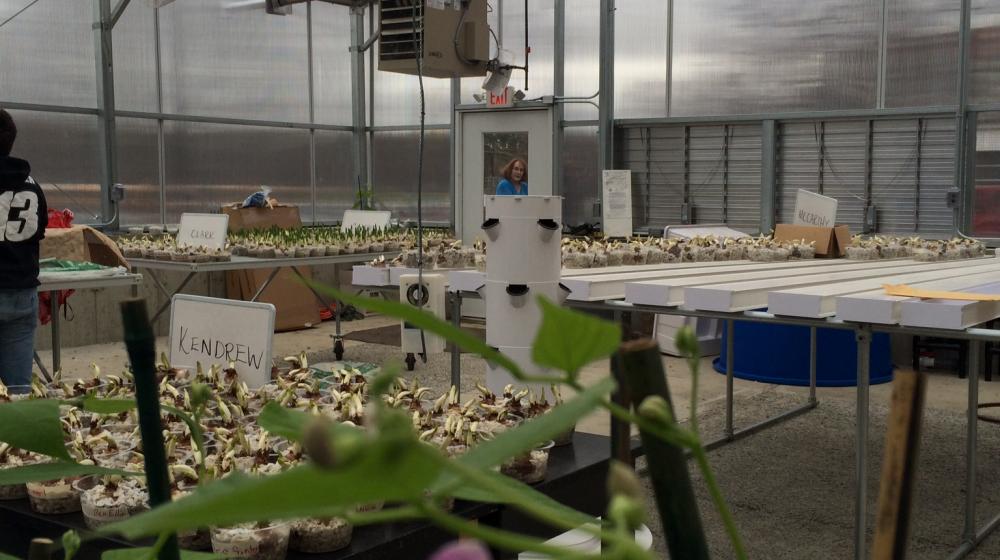 The Nauset Regional Middle School in Cape Cod, Massachusetts currently has a three-year-old seasonal greenhouse that complements an indoor wet lab where fish and plants are grown. Currently, students are only able to use the greenhouse for a small part of the school year as the greenhouse is only operational during the warmer months. USDA Rural Development funds provided a $34,000 Community Facility Grant for the construction of a year-round, free-standing, 30 x 50 feet atrium-style polycarbonate greenhouse at Nauset Regional Middle School in Barnstable County, MA. Nauset Regional Middle School's fundraising efforts of $100,722 will be added to the USDA funds to pay the total expected greenhouse project costs.

The greenhouse will help the Nauset Regional Middle school's 600 students get outside and learn from hands on experience. The greenhouse will be available for students both during and after school. Science classes will be able to utilize the greenhouse as a laboratory to study plant life indigenous to Cape Cod. Health classes will explore the use of pesticides on plant products and research benefits associated with organic farming. The students will learn about diverse topics such as solar energy, protecting the environment, nutrition, math, the origins of food, and art. The students will also be able to grow food for the school cafeteria helping them learn the importance of locally grown food and hopefully leading them to make healthier food choices.

"We here at USDA Rural Development are very excited about the educational, agricultural, and business potential that this new greenhouse will provide.  Not only will they learn about the many facets of growing local food, but they also will have a different learning experience in their brand-new greenhouse." said MA/CT/RI State Director Jay Healy.
Obligation Amount:
$34,000
Date of Obligation:
July 1, 2014
Congressional District:
Rep. Keating, MA-9