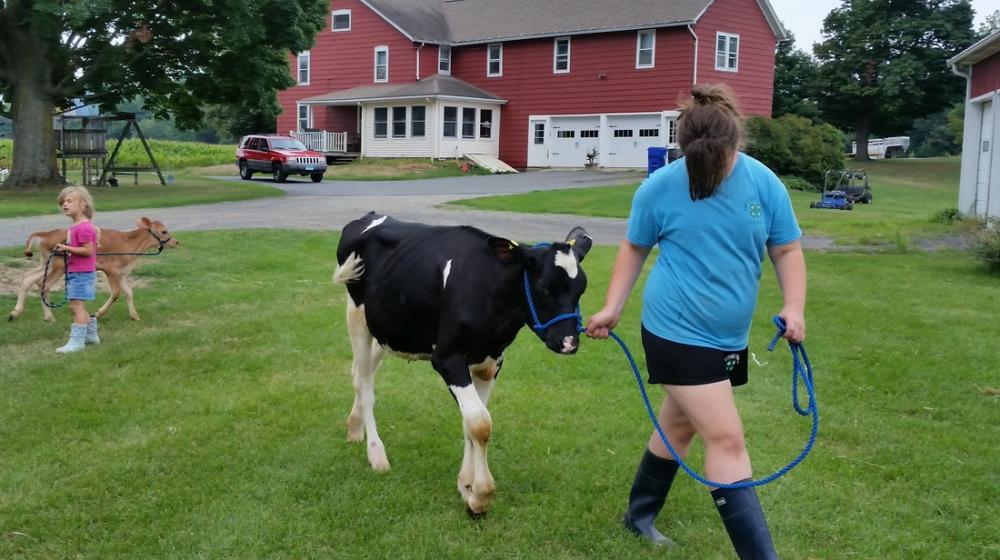 Five generations strong, Hastings Farm is a multi-generational dairy farm located in Suffield, Connecticut. In addition to corn silage and hay, the family farm milks Holsteins and Jerseys, and processes a variety of dairy products including milk, yogurt, and cheese. They also have a small beef herd and sell delicious natural beef along with their dairy products in a retail store on the farm.
Megan and Lauren, 4th generation members of the farm, wanted to leverage renewable energy to support more efficient production in the face of growing demand. They learned about USDA Rural Development's Rural Energy for America Program (REAP.) Rural Development provided them with $59,391 for the installation of roof-mounted, grid-tied solar panel system to supply power for the new robotic milker, pasteurizer, plate cooler, and vacuum system for milking, as well as all other supporting systems within the facility.
The system will replace approximately 113,495 kWh annually, which is 89 percent of the farm's current energy demand and enough to power 10 homes. With this system, Hastings Farm will be able to modernize their operations sustainably to continue providing dairy products to their community.
Obligation Amount:
$59,391
Date of Obligation:
July 28, 2021
Congressional District:
02