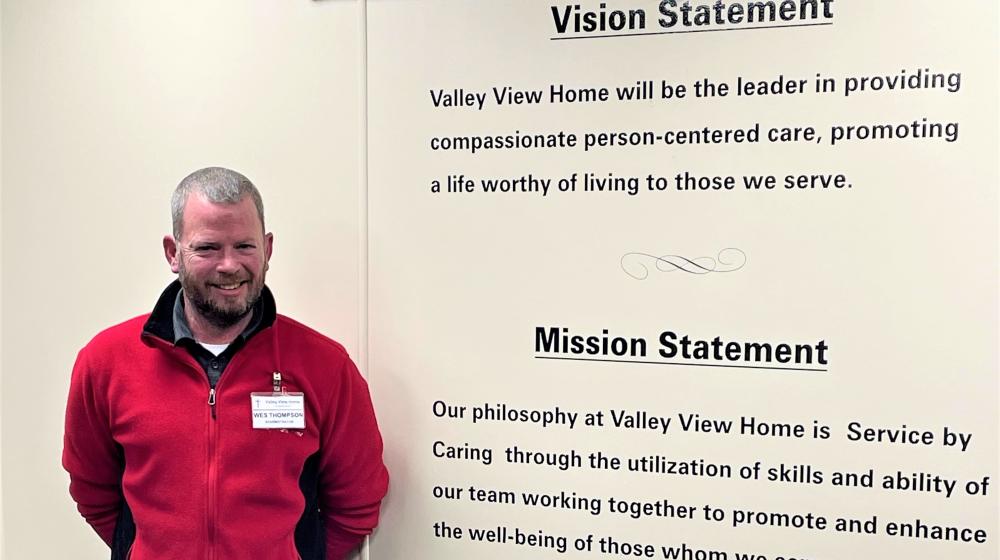 Perched atop a hill at the end of a residential street in rural Glasgow sits the Valley View Home. This 96-bed skilled nursing facility provides care for nearly 100 senior residents from multiple northeastern Montana counties.
Affiliated with the nearby First Lutheran Church, Valley View opened in 1963. Since then, it has undergone two major expansions first, adding two resident wings, and then building a 14-room memory care unit to care for Alzheimer's patients and individuals suffering from traumatic brain injuries (TBI). The only facility of its kind within a 100-mile radius, Valley View is always full.
Like many other care facilities, the COVID-19 pandemic hit Valley View hard, stretching its personnel and resources to the limit. In 2022 they received a $232,738 USDA Rural Development Emergency Rural Health Care Grant (EHRC – Track 1) to help them stay afloat and weather the storm. The ERHC program is designed to help broaden access to COVID-19 testing and vaccines, rural health care services, and food assistance through food banks and food distribution facilities.
"The Rural Development staff were amazing and worked well with us," said Wes Thompson, Valley View administrator. "The end result was that USDA helped us breathe just a little longer."
Health care regulations require Valley View to maintain a 30-day stock of durable medical items and other supplies such as personal protective equipment (PPE). Because of its remote location, pandemic-worsened supply chain issues were particularly challenging for Valley View. The ERHC grant gave the staff time to address these challenges and plan for the future. Today, Valley View's doors remain open.
ERHC funding is available through two tracks. Track 1 (Recovery) funding provides immediate relief for economic conditions arising from the COVID-19 pandemic, and Track 2 (Impact) funding helps advance ideas and solutions to solve regional rural health care issues and promoting long-term sustainability.
Obligation Amount:
$232,738
Congressional District:
MT-02