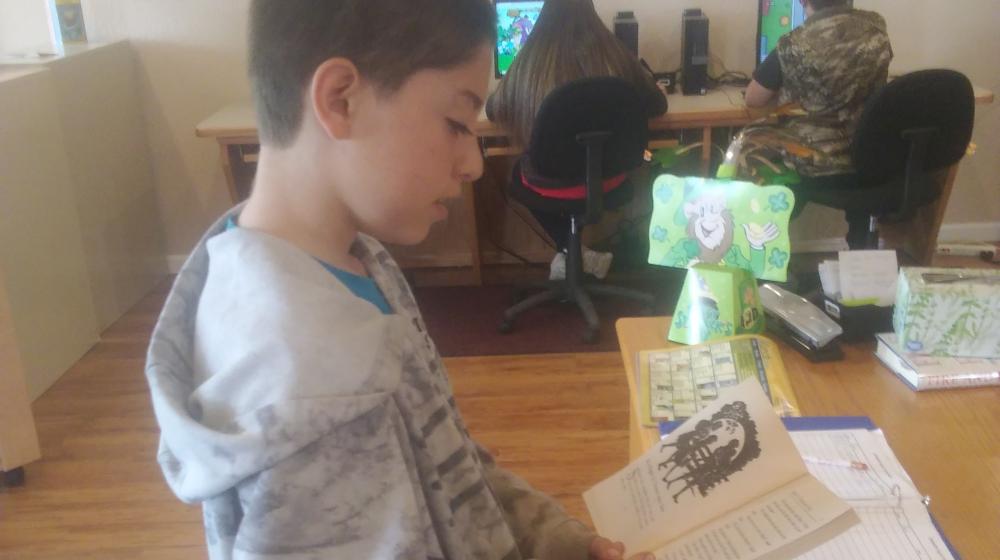 It is great to see how a public library can make all the difference in a rural community.  In 1978, the Conejos Library opened and became a district in 2000.  The library was assigned a mil levy and in 2008 the district, through the use of grants and the levy saved enough money to open their second branch in Antonito, CO.  Now, 10 years later, the district celebrated the opening of their newest branch in the census designated place of Capulin, CO. The small rural community, population 79, did not have access to a library or any of its resources. 
Community members from young to old did not have a place to access the internet, do research necessary for school projects, check out a book, or even gather as a community.  Library Director, Maria DeHerrera recognized this need and formulated a vision for the library and worked diligently to make it reality. The project was a long time in the making, but four years later you can see the impact it has made in the community.   Residents no longer have to travel to obtain library services. The local School District is on a 4-day week schedule and now there are resources available at the library to help provide Friday tutoring services.   Children in this small rural community walk to and from the library and often spend their Friday's at the library.  Director DeHerrera has seen this change first hand. She notes how neat it is to see the children engaged.  The kids will spend all day at the library and will only go home for lunch and come back to finish out the day.   
This project is nothing short of amazing for such a small distressed community. The District received a $24,000 Community Facility Grant from USDA Rural Development to  purchase book shelving, computers, computer tables, circulation desk and signage for the library and managed to truly make a difference for all that venture to the library.
Obligation Amount:
$24,000 Community Facilities Grant
Date of Obligation:
July 1, 2018
Congressional District:
Tipton, 3