Energy
Home Repair
Homeownership
Housing
Rural Development
Solar Energy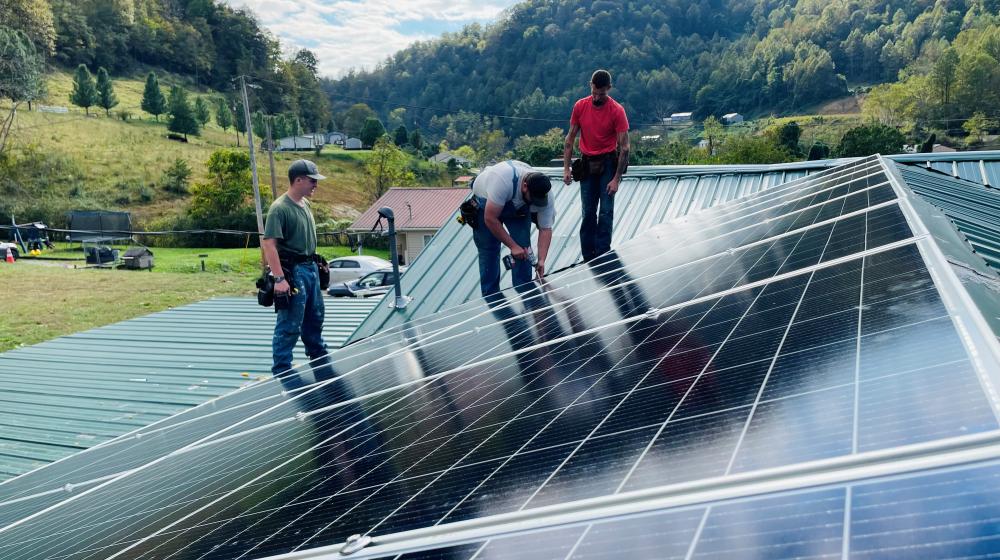 Keeping the electric on was crippling Toni and his family. Electric bills ranging from $300-$600 per month ate up the majority of the family's fixed income.
HOMES Inc., one of  Rural Development's strong housing partners in Eastern Kentucky, led a project combining funding sources that ultimately helped Toni and his family cut those electric bills to a small fraction of what they were.
Rooftop solar is one method to reduce the energy cost while insulating families from the increasing cost of electricity over the next 25 years, so a $14,999 Rural Development 504 Home Repair Loan was used to purchase and install a rooftop solar array.
They also leveraged funds from Kentucky Housing Corporation's Affordable Housing Trust Fund program to install a new roof on the home as well as soffits, fascia and gutters, and a new HVAC system was installed thanks to the Federal Home Loan Bank Carol M. Peterson Housing Fund.
With the energy efficiency and generation improvements, Toni and his family should see electric bills topping out at $10 per month, and they could even see negative bills.
Obligation Amount:
$14,999
Date of Obligation:
May 29, 2020
Congressional District:
KY05