Homeownership
Housing
Native American
Rural Development
Tribal
Underserved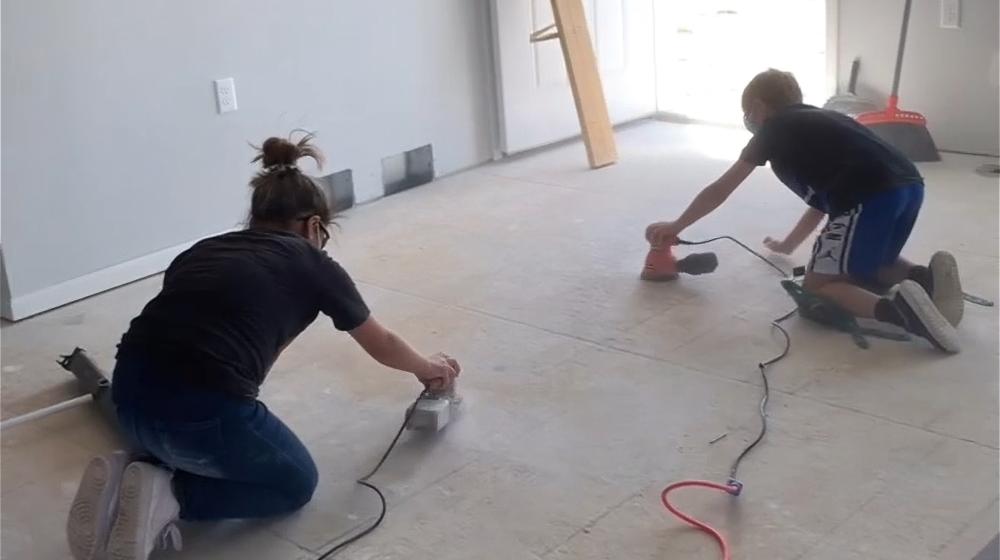 When Kim Lawrence of Eagle Butte set out to purchase a home, she knew there was work to be done.
"I had very bad credit and student loans that had gone unpaid," said Lawrence. "Before I could buy a house, I needed to clean up my credit, and Four Bands helped guide me along the way."
Lawrence appreciates the team-oriented approach Four Bands Community Fund takes in helping future homeowners like herself. She was set up with a financial coach and took classes that taught her how to budget. They helped her learn the home-buying process as she worked to clean up her credit.
"Our clients typically have come to us through one of our other programs, such as credit building or internships," said April Anderson, a loan officer with Four Bands. "People hear about the program through word-of-mouth and come to us saying they want to be homeowners, too."
Mortgage lending businesses on the reservation is limited, so Four Bands Community Fund started their own program to help tribal members become successful homeowners through credit counseling and education.
"We don't just help with the mortgage," said Anderson. "We help with education, financing, locating contractors and utilities, and selecting insurance to make sure they're in a safe home and don't need to take on the huge homeownership tasks alone."
Now a year into her new home, Kim reflects on her journey.
"It was very stressful having to find contractors and do all the steps to purchase a home, but I was so relieved when I finally moved in," said Lawrence. "I know I can't just call the fix-it man for issues, but this is my home and there's a sense of pride taking care of it."
Lawrence now lives in the Badger Park development where she has custody of her niece and nephew. She felt they deserved their own rooms and the security of a home.
"I'm 56 and this is the first house I've ever owned," said Lawrence. "I now have a three-bedroom home on a big lot and pay $160 less every month than my cousin who is renting in the same area. I will never regret this."
She encourages everyone to become homeowners and says Rural Development's Native Relending program through Four Bands is perfect for anyone on a tight budget.
Since the program launched in 2018, Anderson says Four Bands has helped 51 homeowners, and at any time has five to ten others at some point in their own journey.
"Those individuals who have already purchased their home are now helping others," said Anderson. "Kim is someone who has been a valuable resource for people with questions about buying a home. She has often invited others to her own home to show them what's possible and offer suggestions along the way."
Four Bands Community Funds recently received an additional $3 million loan to help Native Americans become homeowners on tribal lands.
Obligation Amount:
$3 Million
Date of Obligation:
October 11, 2022
Congressional District:
Johnson