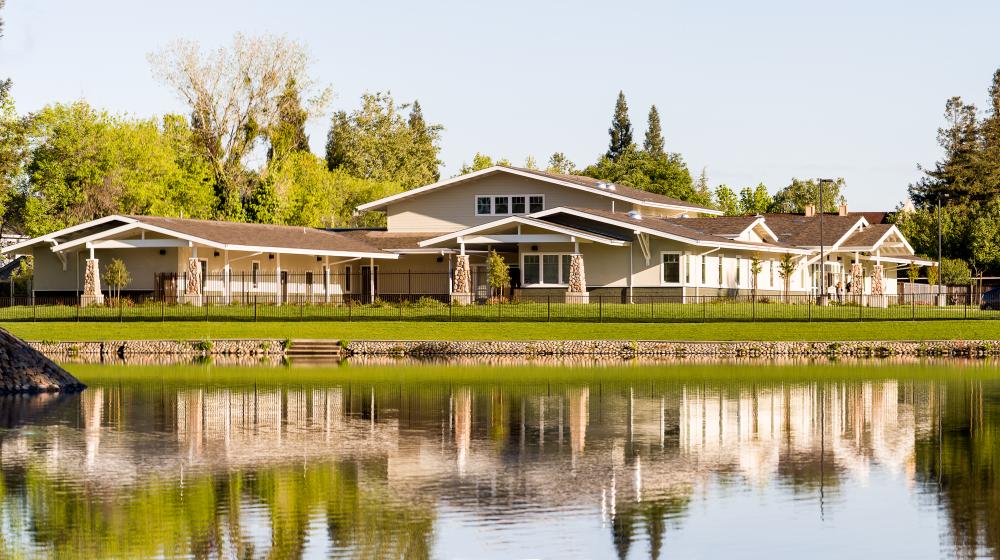 In Marysville, California, a unique charter school offers a special opportunity to homeschooled students: teachers and classrooms. C.O.R.E. (Community Options for Resources in Education) @ the Camptonville Academy serves 420 students from kindergarten through 12th grade. They follow Personalized Learning, a tailored model of one-on-one teaching with a focus on individual learning style. Students who learn at home, especially with limited access, such as those in the remote Yuba County foothills, can come to the Academy for specialized classes and attention, from math and science to 3D animation and robotics.
But for seven years, C.O.R.E. @ the Camptonville Academy struggled to offer what their students needed most—classroom space. Their facilities were so cramped that teachers had to share rooms, tutor in the parking lot or walk across the street to the Denny's. After years of roadblocks to finding a new building, the school decided to look for an empty site. To their delight, what they found was a beautiful two acres next to Ellis Lake. But because of their independent study programming, typical education facility construction funds turned them down.
Then in 2009, the Academy found USDA Rural Development. They worked with Katie Schmitt, Community Programs Specialist, who toured the old building, visited the new site, walked them through every step and, finally, helped them receive a $2.5 million Community Facilities loan and $50,000 grant to build their new school. The 15,532 square foot facility is the first in the state to be built just for Personalized Learning, so in 2013 even Jed Wallace, president of the California Charter Schools Association, came to the ribbon cutting.
Now in their school's first school year, kindergartners come up to staff to say that they are so proud of their new school. The 18 students working in the new school garden have planted fruit trees and are busy filling up a greenhouse. Astronaut Daniel Bursch came to speak about aviation and aeronautics. And there are more classes, clubs and tutors than ever before. "We've been focused on the facility for years," says Director Chris Mahurin. "Now we're finally able to just focus on the students."
Obligation Amount:
$2,500,000
Date of Obligation:
April 1, 2012
Congressional District:
Garamendi, CA-03