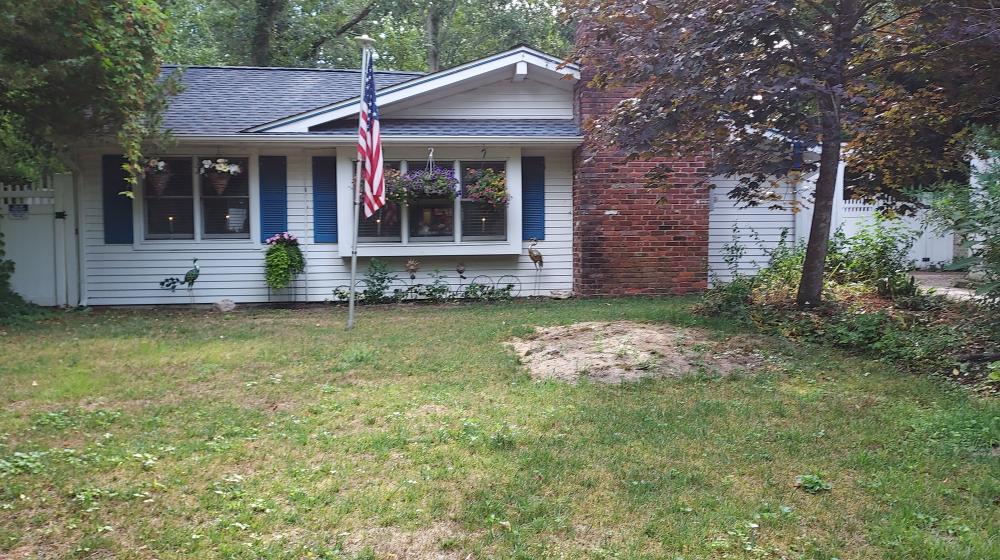 Ms. Barbara Delozier is a single senior living in Atlantic County, New Jersey. Like a lot of seniors on fixed incomes, Ms. Delozier finds it hard to make ends meet and manage cost of homeownership. Barbara has lived in her home for over a decade.  Her home, built in 1965,  needed some major repairs including a full septic replacement plus minor interior and exterior repairs to increase the safety and sustainability of her home.
Although Barbara came to USDA seeking help to replace the home's aging septic tank, Brian Rossello, Housing Program Loan Specialist, discovered that, in addition to needing the septic replaced, Ms. Delozier also needed a financial repair.  Ms. Delozier had taken out a mortgage in May of 2021 at an interest rate of 7.25 percent. As a senior living on a fixed income, this was a huge percentage of her monthly budget. Luckily, USDA Rural Development was able to help. The staff at the Vineland, New Jersey field office, worked with Ms. Delozier to refinance her existing mortgage to a manageable 2.5 percent interest rate through the Single-Family Housing Direct Loan.   The refinancing also provided the funding needed to replace her septic, as well as make the additional repairs.
Barbara said, "I would like to give a HUGE thank you to the USDA.  I initially asked for help with replacing my septic system. The USDA went a step further, recognizing I needed greater financial assistance."
In addition to helping people purchase their homes, USDA Rural Development Housing Programs can provide financial assistance for home repairs through the Repair and Revitalization Loan and Grant Program, so seniors can remain in their homes. 
Obligation Amount:
$165,000
Date of Obligation:
May 29, 2020
Congressional District:
2