Grants
Homeownership
Housing
Tribal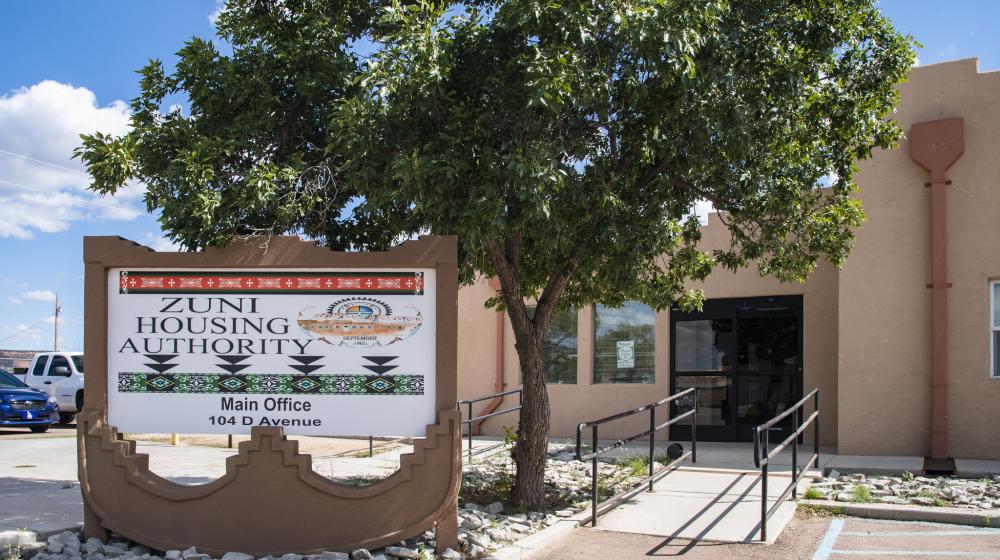 USDA Rural Housing Service Administrator Tony Hernandez joined State Director Terry Brunner to dedicate three homes at Zuni Pueblo and three apartment complexes in Gallup as part of National Homeownership Month celebrations.
"Throughout my travels, I've seen how rural residents are benefiting from homeownership by capitalizing on the many advantages it brings, such as providing a place to call 'home,' building equity and wealth, and helping to stabilize and strengthen communities," Hernandez said.
The dedications of homes in Zuni Pueblo were the latest of nine homeownership events in the state that are held to educate the public about the advantages of homeownership. Since National Homeownership Month was created, USDA Rural Development (RD) has held hundreds of events which have helped hundreds of families across the nation attain their dream of homeownership.
During his visit to Zuni Pueblo and in Gallup, Brunner stated, "This month-long celebration illustrates the Obama administration's ongoing efforts to provide everyone living in rural America the opportunity to either own their own home or obtain a safe, affordable dwelling in a multi-family setting."
The Zuni Self Help Project saw three families move into new homes they helped build by qualifying for a mortgage through USDA RD's Self Help housing program. The effort was made possible when the Zuni Housing Authority received funding from RD to oversee and manage the project. The Little Dixie Community Action Agency is also providing technical assistance to help the housing authority manage the Self Help Housing program. 
 
Last year the Zuni Housing Authority received a $279,000 grant from RD to administer and supervise the construction of twelve homes. Little Dixie Community Action Agency, based in Oklahoma, has been working with the Zuni Housing Authority throughout the project. Little Dixie has provided homeownership training and has assisted the families with their loan applications.
The USDA Self Help Program typically helps four to ten families that work together on each other's homes until every home in the group is completed. The construction of the homes usually takes six to twelve months to complete. Families contribute significantly through approximately sixty-five percent of the construction labor. This labor contributed by the participants is referred to as "sweat equity" and saves an average of $10 to $20-thousand dollars per home. By providing this sweat equity, the families can then buy a home they helped build.
The families will do much of the construction except for work that requires a license such as electrical and plumbing. Generally, the families help pour concrete, frame, dry wall, roofing, painting, landscaping and other areas of constructing their homes.
Obligation Amount:
$225000
Congressional District:
2nd