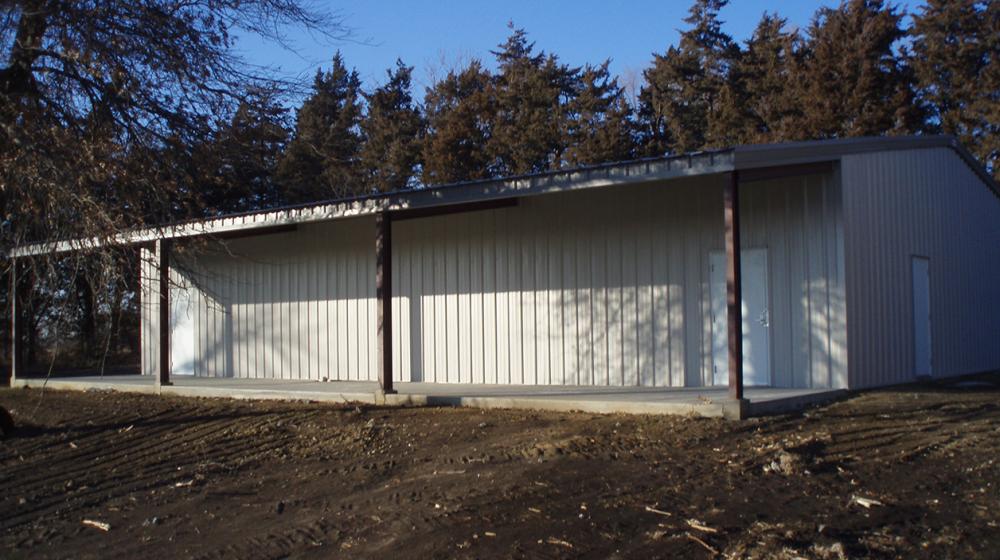 The Pennsylvania Colony Historical Society needed to construct a building at their museum site in Dawson, Nebraska to store and display artifacts of the Pennsylvania Dutch population that migrated to Nebraska.  The house that was used for the museum was small and although they do have some displays, the amount of artifacts they wanted to present required more room.  The Historical Society decided to construct a building that would invite more individuals to their museum and expand the tours.
USDA Rural Development stepped in and provided funding in the amount of $140,600 that included a $90,000 loan and $50,600 in Community Facilities grant funds.  The Historical Society contributed the remainder of the total project costs, $50,800, to complete this $191,400 new museum building project.
The Pennsylvania Colony Historical Society of Nebraska now has a new 40'x60' pre-engineered structural steel building that is being used to house and display the overflow of artifacts that were previously being stored.  Additionally, there is a 12'x60' lean-to attached on one side and covers a cement patio slab.  The building will be utilized for cultural and social events including annual picnics.  
Obligation Amount:
$90,000 Community Facility Direct Loan and $50,600 Community Facility Grant
Congressional District:
Representative Smith, District 3