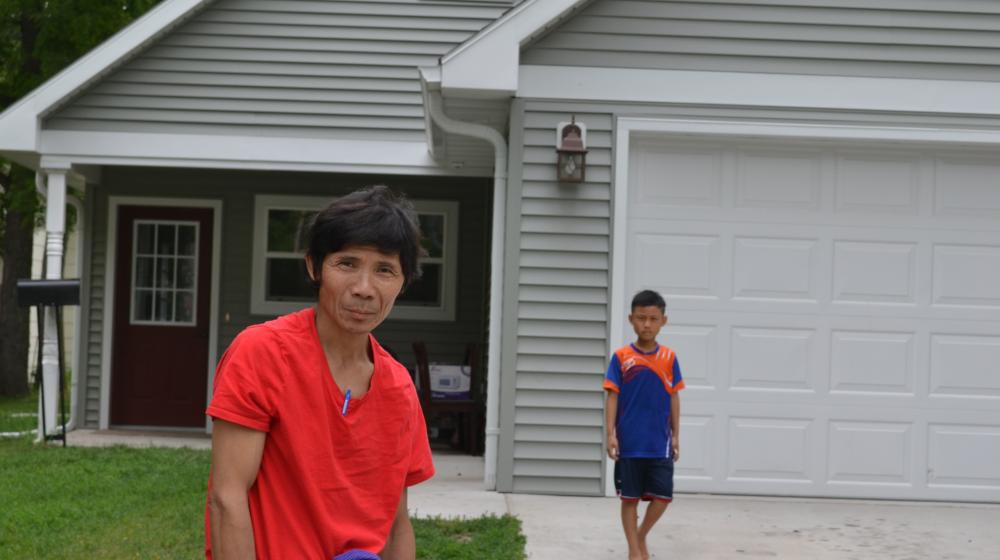 Although Nyo Maung and his family have limited knowledge of the English language, they did not let that barrier prevent them from pursing the American dream of homeownership.  The Maung's worked with a language interpreter to file paperwork and  finalize the process of becoming new homeowners.  The Maung's previously lived in a Thailand Refugee Camp.
The Maung's received a USDA Rural  Development Section 502 Direct Single Family Housing packaged loan through James Valley Housing, Inc. to finance their home and leveraged it with a with a $5,000 Grow South Dakota silent mortgage for closing costs.  Northeast South Dakota Community Action Program provided financing to James Valley Housing on the construction of the home and Mike Sheets of Sheets Contracting built Nyo Maung's house.
"I heard about USDA Rural Development through a friend.  I'm so glad we pursued homeownership.  My family and I have been in this home for six months and we think it is absolutely beautiful," said Nyo Maung, new homeowner.
As the traditional saying goes, "It takes a village to raise a child," it is forward-looking to say it takes strong community partners working together to create thriving communities and improve the quality of life in rural areas.
Congressional District:
At Large