Homeownership
Housing
Tribal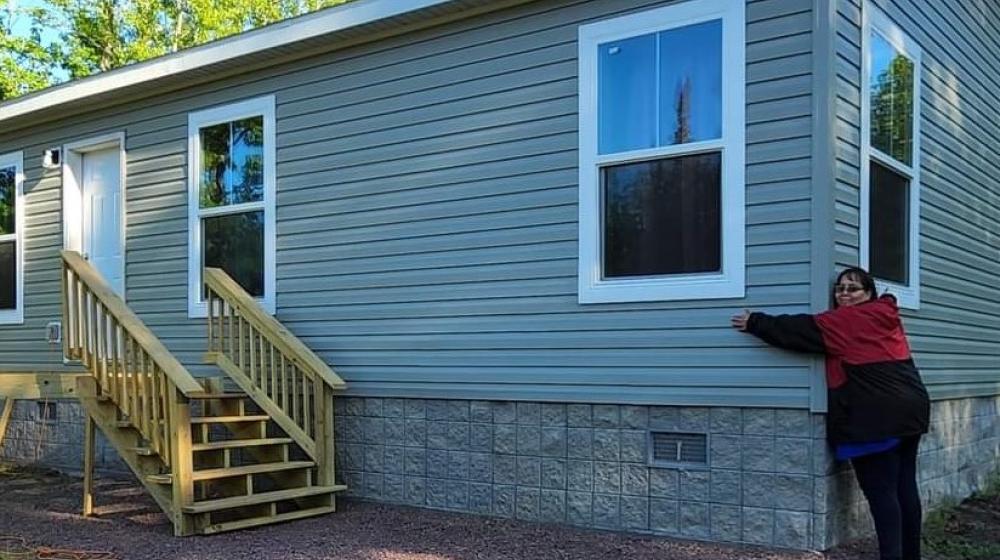 USDA Rural Development and Red Cliff Chippewa Housing Authority (RCCHA) have partnered over the years in Wisconsin to help tribal members make repairs to existing homes and to help renters reach their goals of becoming homeowners on tribal-leased land.
Carrie Fulton, a USDA Rural Development Housing Specialist, met Laura Gordon at a Red Cliff Chippewa Housing Authority (RCCHA) Housing Expo. Carrie had no idea the bumpy road Laura had been on but was quick to act and helped smooth the road to homeownership.
Laura shared that her home on a leased land site was a 1977 manufactured home with weak and bowing floors, bad siding, and a failing roof. The yearly repair costs to keep her home livable were becoming too expensive.
After attending the housing expo, Laura had the information she needed from USDA Rural Development and worked closely with RCCHA to complete a Single Family Housing Direct Loan application. At that time, Laura's income was just above the limit. Carrie explained that USDA income limits change yearly and that she'd check the new limits when they came out to see if Laura would be eligible; and she was!
Throughout the new construction process, communication was key between the manufactured home dealer, USDA Rural Development and RCCHA. Due to these partnerships, in May 2022 Laura was finally able to move in to her brand-new home that is affordable and exactly what she wanted.
Obligation Amount:
$185,525
Congressional District:
7