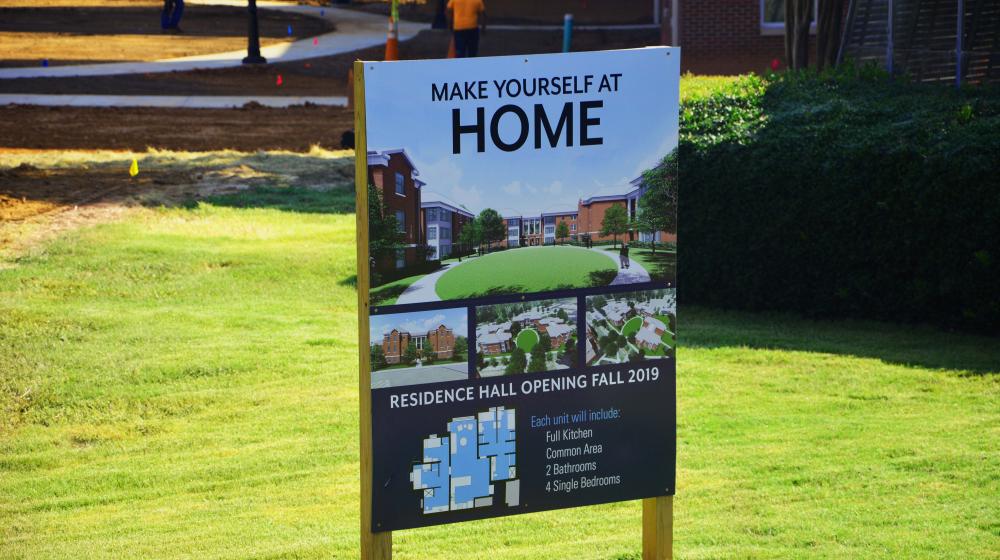 Presbyterian College recently held a ribbon cutting ceremony on August 7, 2019 to celebrate the completion of a 144-bed student dormitory. 
The event included tours of the dormitory which, by the way, is not your typical dorm room.  The complex features prime residential apartment like amenities.  Three buildings, located at the center of the campus, will house 144 seniors in 36 four-bedroom suites.  The suites include apartment style kitchen and living areas.  Other amenities include outdoor verandas, on-site laundry and dedicated parking.
South Carolina USDA Rural Development was instrumental in this project by financing over $50.8 million in loans that enabled the college to make this expansion. 
Additional information about the USDA Rural Development Community Facilities Direct Loan Program is available online at https://www.rd.usda.gov/sc. 
To see if you might qualify, please contact your local servicing Area Office at:  https://www.rd.usda.gov/contact-us/state-offices/sc.
…………………………………………………………………………………………….
                                                                    #
USDA is an equal opportunity provider, employer, and lender.
Obligation Amount:
$50,805,000
Date of Obligation:
March 1, 2018
Congressional District:
03