Cooperatives
Local Foods
Rural Development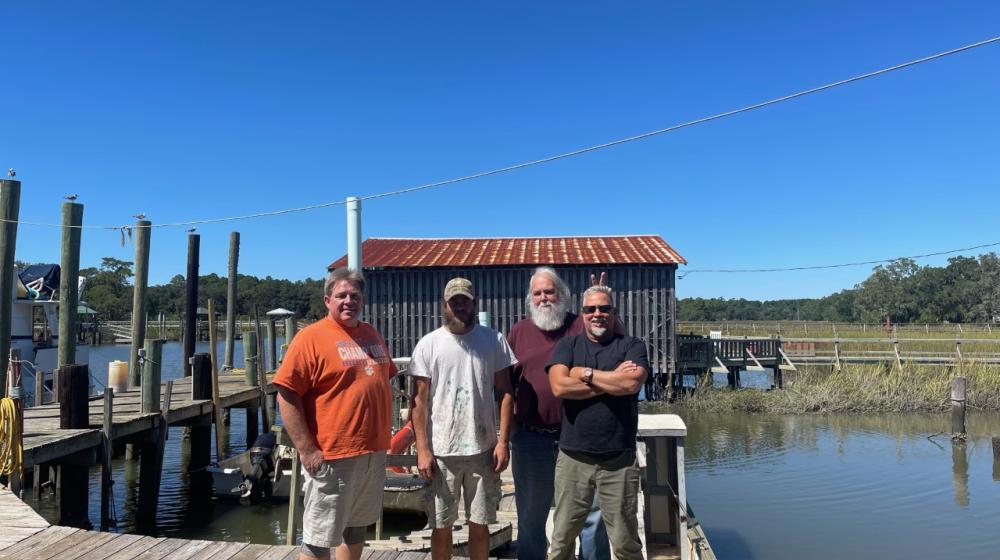 McClellanville is a small town in rural South Carolina whose economy relies heavily on commercial fishing and seafood production. Unlike other coastal towns in South Carolina, McClellanville has kept its working waterfront from developing into high-end residential property, restaurants, and hotels. At the town's fishing docks, one can still see commercial fishing boats unloading their catch and restocking with fuel, food, and ice for another trip out to sea. As idyllic as this scene is, this way of life is threatened by more than just development: its workforce is disappearing. As the current generation retires, there are not enough young fishermen and women to replace them.  
The Cape Romain Oyster Cooperative was formed on September 8, 2022 with the help of a Rural Cooperative Development Grant from USDA Rural Development (RD). The program helps rural communities start, expand, or improve cooperatives through Cooperative Development Centers*. The Cape Romain Oyster Cooperative is a mix of new and long-time local seafood producers that hopes to pass on McClellanville's seafood heritage to the next generation. The cooperative is structured to encourage new member-owners to build their equity through sharing labor, management, equipment, and oyster growing leases. 
"One of the reasons we formed the cooperative was to make it easier for young people to get started in commercial aquaculture and help some of the older producers with a few more hands on deck," said Jeff Massey, a founding member-owner. "We don't require new member-owners to purchase their entire ownership share on day one. We feel that this builds trust and continuity between the generations and is a win-win situation."  
To learn more about services for Co-ops, visit RD's Cooperative Services page.
*The Cape Romain Oyster Cooperative was assisted by Steven Richards, Director of the South Carolina Center for Cooperative and Enterprise Development (SCCCED).
Obligation Amount:
135,300
Date of Obligation:
September 28, 2021
Congressional District:
1st