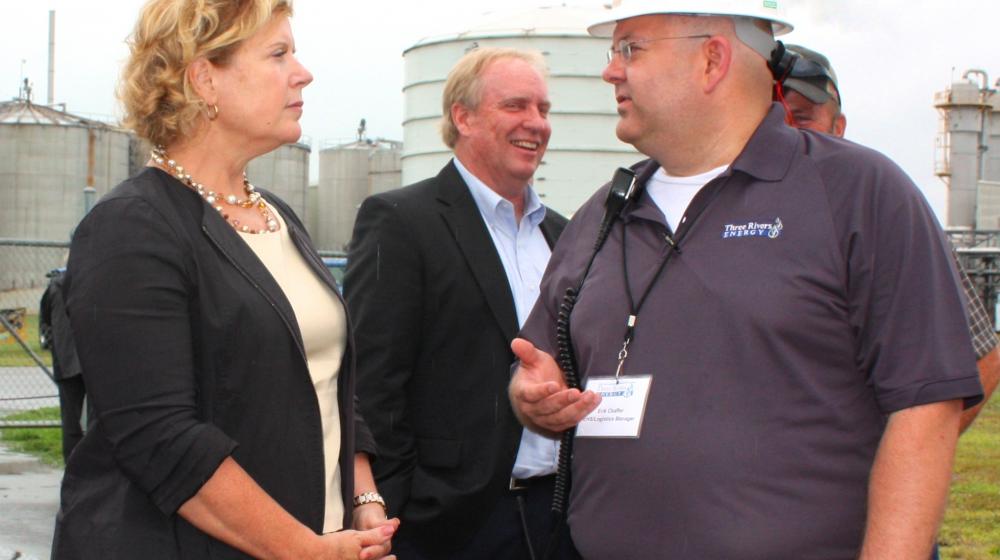 Erik Chaffer considers himself an optimist. Still, he found himself feeling pretty low as he watched the Great Recession knock the legs out from under the rural Ohio ethanol plant he helped manage. "Everything was pretty good until July 2008. It was just a 'perfect storm' type of situation," said Chaffer. "The unknown is the worst part of it. You can't make plans for the future. It's a very stressful, unnerving way of life." With 15 years of operations experience under his belt, Erik knew Coshocton Ethanol couldn't keep battling the difficult price margins the industry was facing. One by one, the pink slips went out. As an Illinois farmer, he'd lost a ton of money when the bottom fell out of pork production in 2001. This – he said – was much worse.
"Mothballing this plant affected me a lot emotionally and mentally. These were my friends, and they had families. It was hard to see them hurting," said Chaffer. "There were times when my faith waivered, but me and the other guys – we were down to six – tried to keep the plant in decent condition while we waited."
The wait would last more than five years. But now – with help from a $9 million Rural Energy for America Program (REAP) loan guarantee used for plant renovations, improvements and working capital, the newly christened Three Rivers Energy Biorefinery is again producing ethanol at full capacity. What's more, Lakeview Energy (Three Rivers' parent company) CEO Jim Galvin says the use of new technology at the plant, including Corn Oil Extraction and "Cellunator" technology, will provide additional revenue streams and improve efficiencies.
The company now employs nearly 40 rural Ohioans, including a handful from the old days. Three Rivers also purchases locally-harvested corn and produces usable byproducts like distillers' grain and other marketable biobased goods.
Obligation Amount:
$9 million loan guarantee
Congressional District:
Representative Gibbs, OH-7;