Public Affairs Coordinator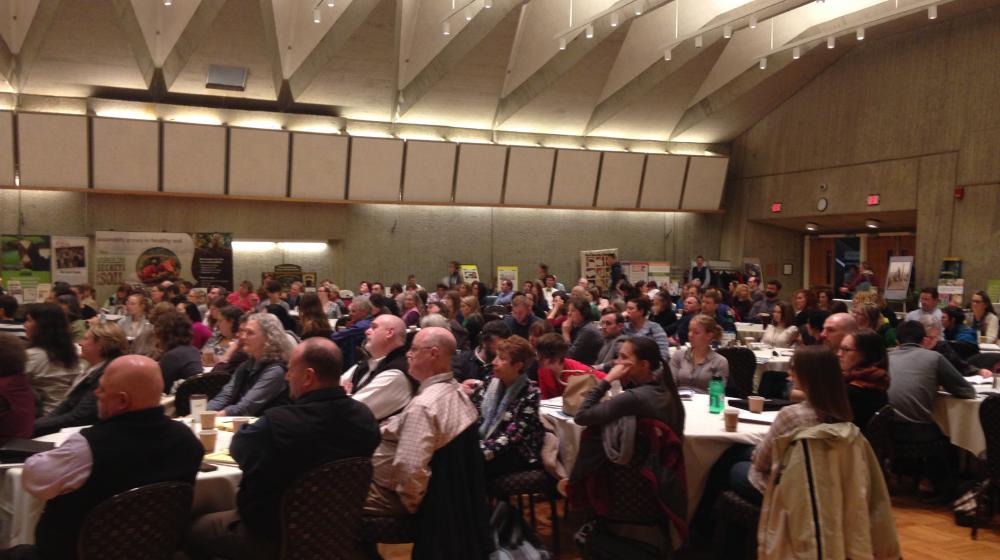 As a part of the local food movement, the main goal of the "Farm to Institution Movement", which is an initiative of the Farm to Institution New England non-profit organization, is to bring locally grown food and products into schools, colleges, health care and other institutions in the Northeast. This year, for the first time, The Farm to Institution Summit took place at University of Massachusetts Amherst, in Amherst, MA.
USDA, a benefactor of the conference provided a grant of $50,000 to support the Summit. Alongside of Rural Development, the Food and Nutrition Service (direct provider of the grant), the Agricultural Marketing Service, , the Natural Resources Conservation Service, the National Agricultural Statistics Service, and the Farm Service agencies were present to advocate the importance of the Summit in providing the opportunity for small local businesses to network and to gain access to a solid customer base. The conference brought together not only farmers from the Northeast region, but also distributors, education, foodservice and health care professionals, sustainability enthusiast, and many others to develop strategies to bring together and strengthen the connections between sectors, states, businesses, and individuals. One of the speakers, and supporters of the conference was Massachusetts Congressman Jim McGovern, who emphasized the importance of building a strong connection between farms and institutions.
One entire day of the Summit was devoted to the Farm to School Movement, which is a USDA specific initiative. The university itself is part of the Farm to Institution Movement; in the dining commons they serve locally grown food for the students.
"The Farm to Institution Movement is a great way to strengthen to economic stability and prospects of the rural regions in the Northeast," said Mary Grasso, Acting State Director in MA/CT/RI. "We are glad to be able to provide support for such and important conference."
Obligation Amount:
$50,000
Congressional District:
Rep. McGovern, MA-2