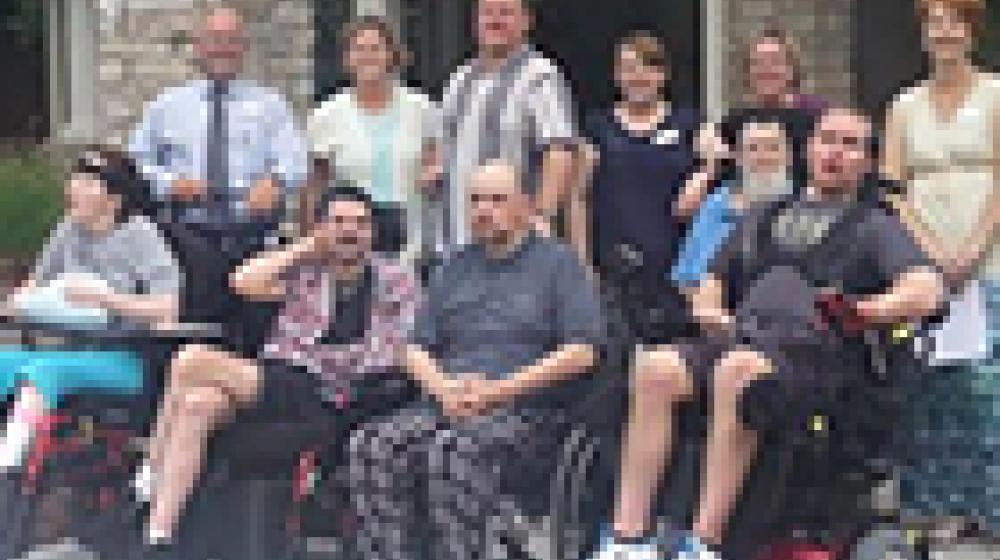 Jay* survived his military deployment without injury, but not the car accident he suffered in Florida; Susan* was seriously injured when a train hit her car at a railroad crossing in Indiana; and John* is a young man in Illinois whose motorcycle crash cut short his plans for the future.  Each of them experienced a tragic accident that resulted in Traumatic Brain Injury (TBI); and all are benefitting from the unique care and treatment at Winning Wheels, Inc.
Located in the small town of Prophetstown, IL, population about 2,000, Winning Wheels provides extensive rehabilitation services to individuals with special needs due to TBI. It was founded by a family who discovered there were few long-term care alternatives outside of nursing homes for their young adult son who had suffered a severe injury.  Recognizing the needs of young adults differ drastically from those of the elderly, the family opened a facility focused on helping patients achieve a maximum potential of function and self-sufficiency.
Three years ago, the facility operated at 98 percent occupancy of permanent placement patients and with a vision to be able to provide the option of short term rehabilitation and a return home.  Thanks in part to a $3.9 million Community Facilities loan through USDA Rural Development, today construction is nearly complete on a renovation and construction project that includes a new rehabilitation wing and approximately eight beds dedicated to short-term care.
With the combination of treatment typically associated with a rehabilitation hospital and the daily nursing care provided by a skilled nursing facility, Winning Wheels attracts patients from across the nation. Staffed by 110 people, Winning Wheels is the largest employer in town.  The expansion is resulting in economic benefits to the community through additional staff for the facility, sub-contracting work for local construction companies and the involvement of the local bank.
Most importantly, for John, Susan, Jay and other Winning Wheels patients, the environment and results have been "Simply life-changing."
*Not their real names
Obligation Amount:
$3.9M Community Facilities Loan
Congressional District:
Representative Bustos, District 17