Community Facilities
Disaster
Grants
Infrastructure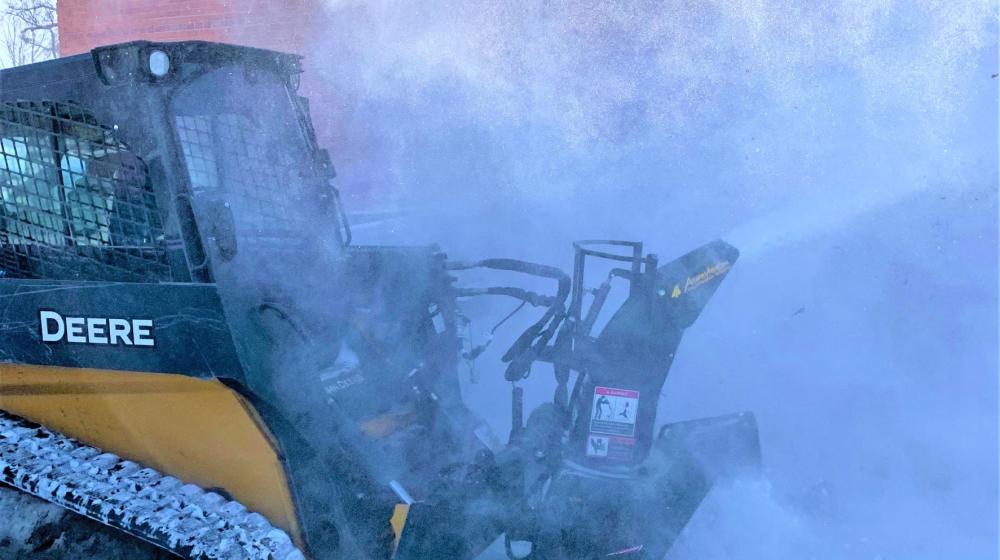 Located in southwestern Iowa, the town of Corning in Adams County is known for its historic architecture and rural landscapes. A strong sense of civic pride can be seen throughout the community, population 1,564.
Small town charm, however, was not enough to serve the pressing need for more efficient snowfall and road debris removal in a town with limited public funds available. What the town needed was modern machinery to perform essential public works.
Corning mayor Jan Leonard noted the importance of maintenance activities for public streets and sidewalks.
"The city council and I were concerned about improving services for our residents," said Leonard. "It is important to clear streets and sidewalks promptly during and after snowstorms so residents can get out for essentials, emergencies or healthy exercise. We want residents using sidewalks for safety reasons and not walking and jogging on snow covered streets."
The city clerk connected with USDA Rural Development (RD) staff in the Atlantic Office to make the application for grant assistance through the Community Facility Disaster Grant program. USDA Community Facilities Programs fund essential rural infrastructure to help ensure that rural areas enjoy the same basic quality of life and services enjoyed by those in urban areas. 
Dee Fischer, USDA RD Loan Specialist, worked with her to ensure the necessary paperwork was in order.
"Corning officials were really concerned with delivering emergency services to residents," said Fischer. "They weren't afraid to ask questions or advocate for better public works. Taking good care of the town was important to them."
USDA announced in 2021 that it approved the application and would award $50,000 to the city of Corning to purchase a skid steer and trailer to facilitate storm operations. 
"When we learned the USDA awarded the grant to our town, we were ecstatic," Mayor Leonard said. "We ordered the skid steer and accessories and waited for delivery. Now that we see the equipment in action after a serious snowfall this winter, we are really pleased at the improvements we have been able to make."
Obligation Amount:
$50,000 Grant
Date of Obligation:
May 12, 2021
Congressional District:
3